Execution Scheduled for November 8, 2017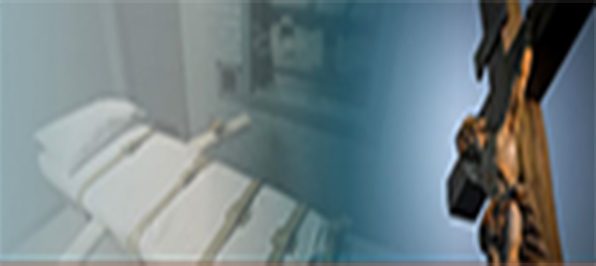 Patrick Hannon is scheduled to be executed Wednesday, November 8, 2017, at 6:00 p.m. for the 1991 murders of Brandon Snider and Robert Carter.
In a November 6 letter on behalf of the bishops of Florida, Michael Sheedy, executive director, appealed to Governor Scott to commute Hannon's death sentence to a life sentence without parole. "The victims, their families and our community have been terribly wronged. Indeed, Mr. Hannon's violent acts call out for justice and should be condemned," said Sheedy. "However, a life sentence without parole is an alternative and a severe sentence. It is not necessary to execute Mr. Hannon to keep society safe from him and to punish him, so we urge you to implement this non-lethal punishment and commute his sentence to life without the possibility of parole."
Our faith's perspective on crime and punishment is grounded in mercy and healing, not vengeance and violence. Even those who have committed terrible deeds and caused great pain possess a God-given dignity that is neither earned nor can it be forfeited. No matter how heinous the crime, if society can protect itself without ending a human life, it should do so.
Prayer Opportunities in our Diocese
Please join us to pray for the condemned, his victims and their families. We also pray for all of the victims of violent crimes and their families, for people on death row awaiting execution, and for the end of the use of the death penalty.
– St. Vincent de Paul Parish (4843 Mile Stretch Drive, Holiday) on Wednesday, November 8 at 5:00 p.m.
– Our Lady of Fatima Parish (550 U.S. Hwy 41 South, Inverness) on Wednesday, November 8, at 5:30 p.m. in room 204.
– Spirit FM 90.5 WBVM Tampa will be praying on air, Wednesday, November 8, 5:50 p.m. Spirit FM is also available on the internet (
www.spiritfm905.com
).
Contact Governor Scott:

Please send a message to Governor Scott urging him to commute Patrick Hannon's
death sentence to life imprisonment without the possibility of parole and to stop signing death warrants. Click 
here
 to send your message through the Voter Voice Network.