Execution Scheduled for October 5, 2017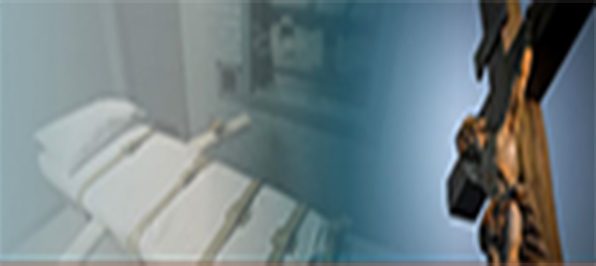 After over three decades on death row, Michael Lambrix is scheduled to be executed on Thursday, October 5, 2017, at 6:00 p.m. Lambrix received two death sentences for the 1983 murders of Clarence Moore and Aleisha Bryant.
In a September 28 letter on behalf of the bishops of Florida, Michael Sheedy, executive director, Florida Conference of Catholic Bishops, appealed to Governor Rick Scott to commute Mr. Lambrix's death sentence to a life sentence without the possibility of parole. "Supporters of the death penalty generally presume that this most extreme of sentences is reserved for the 'worst of the worst,' when in fact it is applied in a very arbitrary manner," wrote Sheedy. "Note that Mr. Lambrix indicates he was offered a plea deal, which, had he accepted it, would have allowed him to return to society and his family by now. Instead, he faces execution."
Additionally, defendants who were sentenced by non-unanimous juries after June 2002 have been considered eligible for resentencing hearings. Yet, those, like Mr. Lambrix, sentenced prior to that date – but under the same system ruled unconstitutional by the Florida Supreme Court – have been denied resentencing under a unanimous jury requirement.
Our faith calls us to be consistently pro-life, protecting life in all of its forms and all of its stages. Even those who have committed terrible deeds and caused great pain possess a God-given dignity that is neither earned nor can it be forfeited.
Prayer Opportunities in our Diocese
Please join us to pray for the condemned, his victims and their families. We also pray for all of the victims of violent crimes and their families, for people on death row awaiting execution, and for the end of the use of the death penalty.
– A prayer vigil will be held at Our Lady of Fatima Parish (550 S US Highway 41, Inverness, FL 34450) at 5:30 p.m. on Thursday, October 5.
– Spirit FM 90.5  will be praying on air at 5:50 p.m., Thursday, October 5 (online at http://www.myspiritfm.com).
Contact Governor Scott:
Please send a message to Governor Scott urging him to commute Michael Lambrix' death sentence to life imprisonment without the possibility of parole and to stop signing death warrants. Click here to send your message through the Voter Voice Network.