Witnessing the Canonization of Mother Teresa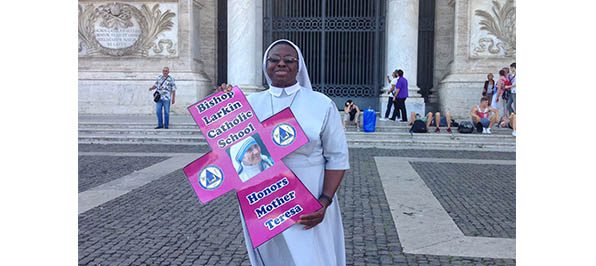 September 4, 2016 – Sister Regina Ozuzu, H.H.C.J., principal of Bishop Larkin Catholic School in Port Richey, proudly represented the Bishop Larkin Catholic School family and our diocese in Rome as Pope Francis declared Mother Teresa of Kolkata a saint.
Sister Regina joined an estimated 120,000 people from around the world in St. Peter's Square for the Canonization Mass and festivities honoring Saint Teresa. When in Rome, Sister Regina saw Pope Francis, visited the four major Basilicas and passed through the Holy Doors to light candles and to say prayers for friends, family and her extended family at Bishop Larkin and throughout the diocese.