Faith Formation Office Seeks to Align with Courageously Living the Gospel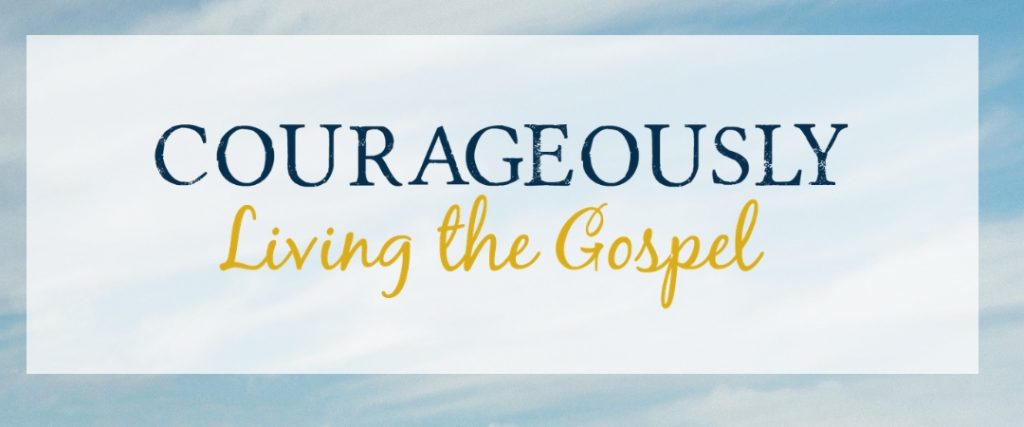 Baptism calls us to lead others to new or increased faith in Jesus Christ and often this takes courage. This is true for all people and especially our catechists, those parishioners who have a desire in their heart to teach the Catholic faith to young people enrolled in a parish faith formation program.
The Diocese of St. Petersburg recently launched a new way for catechists to receive the training and formation needed to strengthen their relationship with Christ and to build their competence to be courageous catechists. Last September, the Diocese of St. Petersburg introduced "Echoes of Faith – Emmaus Edition" as the primary parish catechist formation process. The new formation process incorporates online "learning centers" with modules that are available "on demand" so that catechists can learn on their schedule. This process has been described as catechist formation for the digital age.
Echoes of Faith is inspired by the story of the appearance of Jesus on the Road to Emmaus (Luke 24:12-35) and has been specifically developed to help catechists enrich their relationship with Christ as His disciples.
Plus, it offers an easy to use interface for progress tracking and integrates videos that inspire catechists as well as forms them in the faith.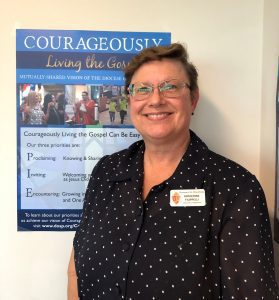 Kathy Filippelli, who has served the Diocese of St. Petersburg for 38 years in various capacities and 14 years with faith formation and catechist training, is serving in the newly established role of Director of Faith Formation for Children and Adults. Kathy has a master's degree in theology and is a trained Spiritual Director. She is also leading efforts to help parishes implement the Echoes of Faith catechist formation process and providing general parish support and staff formation.
Catechist training for the Hispanic community continues to be offered through "live and in-person" interactive sessions to better respond to the diversity within the various Hispanic and Latino cultural groups in the Diocese.  The curriculum is called: Ecos de Fe.
For more information, contact Kathy Filippelli at (727) 344-1611 ext. 5367 or KMF@dosp.org.