Christmas Blessings! ~ Pastoral Center Offices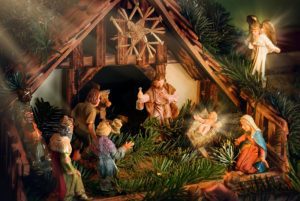 For centuries, prophets had foretold the coming of
the messiah and the people of Israel heard the message.
We are here today because we know the events in the life of
Jesus -His birth, baptism by John, teachings,
miracles, suffering, death and resurrection. As
disciples, may we join the shepherds who went
"glorifying and praising God for all they had heard and seen".
May we both experience and invite others to encounter the love of our merciful God.
May the faith we share transform our hearts, our families, our community and the world we

live in. 
A Blessed Christmas to all! 

---
Pastoral Center Offices ~ Next Bulletin
The Pastoral Center Offices will be closed for the Christmas Holiday from Friday, December 22, 2017 through January 1, 2018.
Will reopen on January 2nd at 8:30 AM.
The next bulletin will be published on Monday, January 8th.
Thank you for all your support during this year!