Filipino Community Will Welcome Renown Speakers!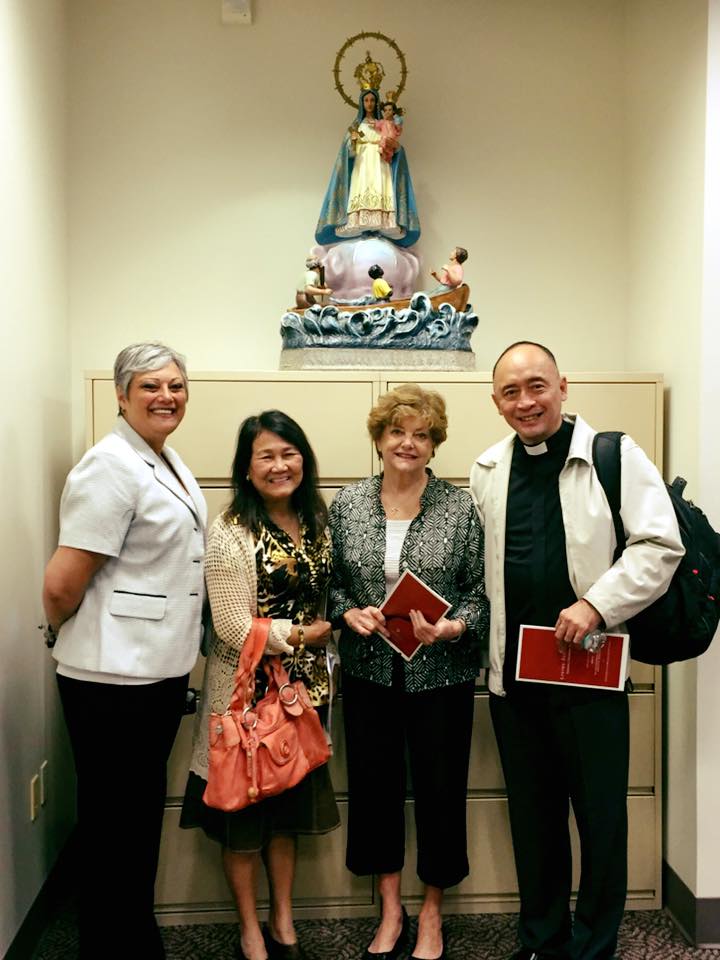 HOLY YEAR OF MERCY – SAVE THE DATE!
The Filipino Community invites the faithful of the Diocese to participate in the 19th National Convention of the Alliance of Filipino Catholic Charismatic Prayer Communities (AFCCPC).
"Be Merciful, just as your Father is Merciful"  Lk 6:36 
2016_AFCCPC_Convention Flyer
The conference will be hosted by the Filipino Catholic Prayer (Groups) Communities of Tampa Bay, Florida
Dates: October 28-30, 2016
Place: Innisbrook Resort and Golf Club, 36750 Hwy. 19 N, Palm Harbor, FL 34683
Invited Speakers:
Cardinal Luis Antonio Tagle (manila, Philippines)
Archbishop Jose Palma (Cebu, Philippines)
Archbishop Bernardito Auza (Apostolic Nuncio to the UN)
Bishop Robert Lynch (Diocese of St. Petersburt, FL
Bishop Oscar Solis (Los Angeles, California)
Bishop Sam Jacobs (Bishop Emeritus Houma-Thibodoux, Louisiana)
Rev. John Lipscomb (Diocese of St. Petersburg)
Rev. Celsus Auguiste (Dominica)
Bro. Bob Canton (International Catholic Charismatic Renewal Services – ICCRS)
and many more!
Local contact for the State of Florida:
Ed A. & Susan Bilbao 813-323-0454  sugar27b@gmail.com
Art Barlaan 813-918-0611  cfcartjousa@aol.com
Lorraine Alvio  813-748-1457  iceiceboba@gmail.com
Al Albarracin  614-905-2671  nalbarracin2@gmail.com
Contacts for Other States:
Bob Canton  209-473-8213  rccanton@sbcglobal.net
Ging Mangaliman 213-351-9510  ging12353@yahoo.com
Agnes Nepomuceno  410-987-1694  mtcarmelnepo@gmail.com
Don Quilao  416-293-8385 dquilao@eastmetal.com