Statement on Requiring Parental Consent Prior to a Minor's Abortion Signed into Law by Governor DeSantis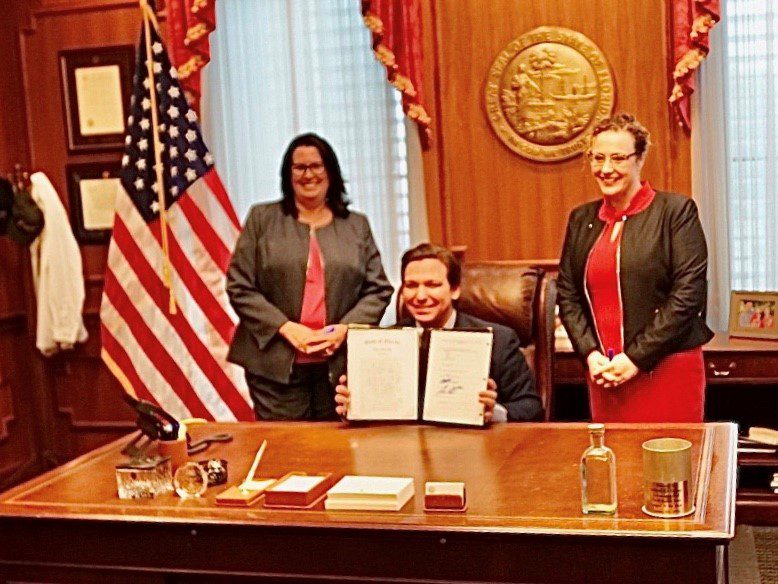 The Florida Conference of Catholic Bishops thanks Governor Ron DeSantis for signing into law on Tuesday, June 30, 2020, SB 404, a bill that requires parental consent before a minor has an abortion. This common-sense measure simply holds abortion to the same consent requirements as most every other medical decision involving a child, including simple interventions such as taking an aspirin or getting ears pierced. We are especially grateful to the legislative leaders who advanced this pro-life legislation, particularly bill sponsors Senator Kelli Stargel (R-Lakeland) and Representative Erin Grall (R-Vero Beach). We also commend the Democratic lawmakers who courageously crossed party lines and voted in support of this good bill.
As Catholics, we condemn abortion as a grave injustice that denies the fundamental human right to life. However, as long as abortion is legal, we support measures such as parental consent that will reduce the grave harm it inflicts. While deeply disappointed in the U.S. Supreme Court's decision yesterday regarding an abortion case out of Louisiana, we are pleased that Florida has taken a step forward today in ensuring vital protections for parents and their children.
Photo: Governor Ron DeSantis signed SB 404, which requires parental consent for a minor to obtain an abortion. Photo courtesy of Erin Grall, Florida State Representative, District 54.