Focus 11, February 11-12, 2020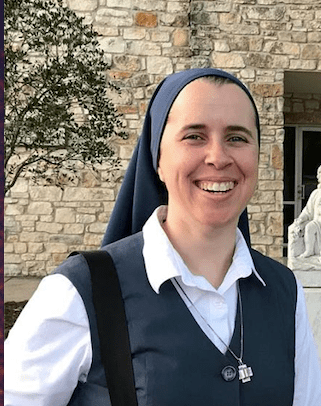 Registration is now open for Religious Orders to sign up to attend our annual Focus 11 which will be held on Tuesday, February 11, 2020 and Wednesday, February 12, 2020. Please click on the following link to register.
Our Keynote speaker this year is Sr. Andrew Marie Tyler, FSP who is with the Daughters of St. Paul.
Sr. Andrew Marie Tyler was born in Houston, Texas. She attended Catholic school beginning in 1st grade but her family did not practice the faith. In Junior High and High School she was very involved in band and running Cross Country as well as attaining a very high rank in Karate. Towards the end of high school she had a radical conversion when she started going to Mass and recognized Jesus' true presence in the Eucharist. Getting to know Jesus changed everything and she even skipped karate class to attend Mass and Adoration on Holy Thursday during her Senior year of High School!
Having a great desire to share this love of Jesus with everyone she recognized Jesus calling her to live for Him completely in the religious life. She went to college and studied English and Photography and after graduation entered the Daughters of St. Paul (#MediaNuns)
As a Sister she has had the opportunity to live and share the love and peace of Jesus in many different cities all over the United States, and even some time in Italy. Currently she lives in Miami, FL helping in Paulinas Books & Media Center and the Paulinas Distribution Center.
Sr. Andrew has a Master's degree from Franciscan University of Steubenville in Theology with an emphasis on Catechetics and Evangelization.
Catholic Schools and Homeschool Groups can access more information on Focus 11 by clicking on this link