For the Faithful Departed ~ July 13, 2015
Reverend Joseph Frederick (Fred) McGuire
We sadly report the passing of Reverend Joseph Frederick (Fred) McGuire, 63, Parochial  Vicar of Holy Family Parish
and a priest of the Archdiocese of Cincinnati, on June 30, 2015 at St. Anthony's Hospital, St. Petersburg,
following a brief illness.
Father came to our Diocese in 2000, when he moved here to be closer to his aging mother and father.  That year, he was
appointed Parochial Vicar of Blessed Trinity Parish, St. Petersburg, where he remained for thirteen years until his most
recent appointment at Holy Family Parish, St. Petersburg.  In addition to his parish assignments, Father McGuire
was a member of our Diocesan Liturgical Commission and has also assisted as a Safe Environment Program trainer.
He is survived by his mother, Mary Caroline McGuire.
Funeral services were held at Holy Family Parish on July 6, 2015.
A Memorial Mass and burial will take place at a later date in Ohio.
Please keep Father McGuire and his loved ones in your thoughts and prayers during this difficult time.
Expressions of sympathy may be mailed to Holy Family Catholic Church, 200 78th Ave NE, St. Petersburg, FL  33702.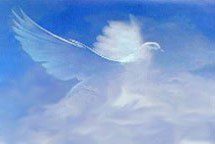 May his soul and the souls of all the faithful departed,
through the mercy of God, rest in peace!