For the Faithful Departed ~ November 30, 2015
Sister Regina Peltz, SNJM
Please remember Sister Regina Peltz, SNJM, who passed away on Saturday, November 28, 2015. Sister Regina served as principal of Holy Family Catholic School for many years.
---
Mrs. Linda Patterson
Mrs. Patterson, age 71, of Tampa, passed away November 25, 2015. She served her parish, Church of the Incarnation, Tampa, in a liturgical environment and vestiture as well as serving on the Diocesan Finance Council. Linda established and maintained a business called Inspirations Liturgical Designs. She was commissioned to design a stole for Pope John Paul II, and recently was acclaimed for designing and creating a stole for Pope Francis upon his visit to the USA.
She is survived by her husband, Robert E. Patterson; sons, Christopher J. Patterson (Sheri) and Scott J. Patterson (Penny); grandson, Martin A. Patterson; brothers, Donald and Lawrence Vogelsang; and sister, Sister Darla Vogelsang, OSU.
The family will receive friends from 6-7 pm Tuesday, December 1, at the Church of the Incarnation and a Funeral Mass for the repose of her soul will be celebrated at 7 pm. Please omit flowers and donations in Linda's memory may be made to Chapters Health, 12470 Telecom Dr., Suite 300 West, Temple Terrace, FL 33637. Online obituary at this link.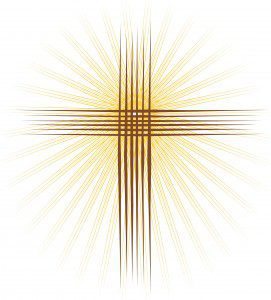 May their souls and the souls of all the faithful departed, through the mercy of God, rest in peace!