For the Faithful Departed ~ October 19, 2015
Sister Mary Dorothy Neuhofer, O.S.B., a member of the Benedictine Sisters of Florida, passed into her eternal life on Wednesday, October 14, 2015. Born to Joseph and Helen (Barthle) Neuhofer on June 19, 1931, Sister was raised in St. Joseph, FL, the second of eleven children. One of her siblings, Sister Mary Clare, is also a member of the community. Sister Dorothy is also survived by brothers Joseph, Paul, Frank, Pat, Mike and another sister, Lena Pearson; sisters-in-law Margie, Mary Ann, Marcia; brothers-in-law Mark Pearson and Pete LaBruzzo; and many cousins, nieces and nephews. Her brother Leo and sister Trudi LaBruzzo pre-deceased Sister Dorothy…Trudi on the very same day and month, October 14th of 2014.
Joining the Benedictine Sisters in December 1950, Sister Dorothy faithfully served the community for 65 years in numerous capacities including prioress and archivist.  She received numerous honors throughout her life for steadfast devotion to God, her community and to the Benedictine way.
After teaching for fifteen years in Florida Catholic schools, Sister Dorothy joined the staff at Saint Leo University. Her academic career of distinction there was as a professor, university archivist and special collections librarian. Recognized as a scholar in the field of Catholic higher education, she was honored by the university August 18th for her five decades of extraordinary work. 
Funeral Services:
Visitation will be Monday, October 19th from 3:00 to 5:00 pm and a Vigil service at 7:00 pm at Holy Name Monastery (12138 Wichers Road, St. Leo, FL).
Mass of the Resurrection will be celebrated at Holy Name Monastery on Tuesday, October 20th at 10:30 am.
In lieu of flowers, donations may be directed to Benedictine Sisters of Florida or the Sisters' Building Fund, PO Box 2450, St. Leo, FL 33574.
(Detailed obituary at this link.)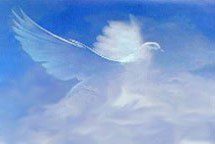 Well done good and faithful servant.  Enter into the joy of your Lord!