For the Faithful Departed ~ October 26, 2015
Mr. Raymond Cormier
Mr. Raymond Cormier, age 84, father of Rev. Michael Cormier, went home to the Lord Thursday, October 22, 2015, at St. Joseph Hospital in Tampa following a long and courageous battle with cancer. Mr. Cormier was preceded in death by his beloved wife, Pauline.  He is survived by his son, Reverend Michael Cormier.  Father Cormier is the Pastor of St. James the Apostle Parish, Port Richey.
A funeral Mass will be celebrated at 11:00 a.m. on Thursday, October 29, 2015, at St. James the Apostle Parish, 8400 Monarch Drive, Port Richey.
Priests and deacons wishing to concelebrate should bring an alb and stole. Expressions of sympathy may be sent to Reverend Michael Cormier at St. James the Apostle Parish.
You can see more detailed obituary at this link.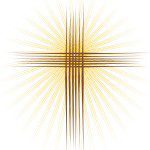 May his soul and the souls of all the faithful departed
through the mercy of God rest in Peace.