Foundations of Life Brings Hope & Healing to Women while Honoring the Sacredness of Life
In what seemed a crushing blow to the pro-life movement, earlier this year states began to pass laws that permit unrestricted access to abortion. But according to Rose Llauget, there is still reason for hope.
"These laws are accelerating the end to abortion because even the staunchest pro-abortion supporter realizes that this is too far," said Llauget, Director of Pregnancy & Adoption Services, Catholic Charities of the Diocese of St. Petersburg.
As women begin to realize that abortion is not in their best interest or their child's best interest, they can turn to the compassionate and comprehensive care provided by Llauget and her team who aim to educate, empower and support women in making the best decision for themselves and their children.
"We want women to know, if you need us, we're here for you. We love each of the women who come in our doors and want to show the face of Christ to them," said Llauget.
By focusing on the areas of care listed below, they ensure that the needs of all women and children are met with love and respect.
Pregnancy Centers
For a woman experiencing a crisis pregnancy, the future can feel uncertain and frightening. At the four Foundations of Life Pregnancy Centers and Knights Women's Center run by Catholic Charities in the Diocese of St. Petersburg, these women encounter a loving and responsive team that is committed to helping them set and achieve goals and meet immediate needs. Services include:
Free Pregnancy Test
Free Ultrasound
Life Options Counseling
Pregnancy & Parenting Education
Mentoring and Support
Maternity and Infant Supplies
"Unlike an abortion business, we call a baby, a 'baby' instead of using euphemisms like 'tissue' or 'product of conception'," said Llauget. "We talk about the mother's options and give her information to make an informed decision. Women have the right to know the truth."
Adoption Services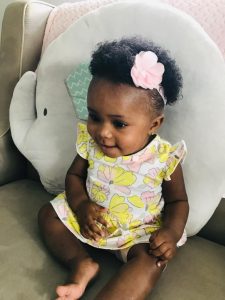 If a mother decides she is not ready or able to parent her child, Catholic Charities Adoption Services can help her navigate the adoption process. Pregnant mothers make the decision on whether to proceed with an open, closed or semi-open adoption. They are also able to meet prospective adoptive families and receive free medical services, assistance, and post-adoption counseling. Through Catholic Charities of the Diocese of St. Petersburg, adoption services are offered to 25 Florida counties in the dioceses of St. Petersburg, Venice, Palm Beach, and Orlando.
"Through adoption the baby will have the chance for life and the birth mother will continue her life without the guilt and grief that comes with abortion," explained Llauget.
Perinatal Comfort Care
The Perinatal Comfort Care Program is for parents who have received a poor prenatal diagnosis for their child and need guidance and support. Often, in the midst of an emotionally turbulent time, the doctor will recommend that they "say goodbye to their baby early" and terminate the pregnancy. Perinatal ComfortCare through Foundations of Life offers another option that honors the sacredness of the child's life. A labor and delivery nurse, who is also a certified grief counselor, will offer compassion and expert advice while empowering the couple to make meaningful decisions that honor the child's life.
Post-Abortion Ministry
"Often, after a woman has had an abortion, they realize that this was a baby who is no more. They may have many different reactions to the guilt and grief, including depression and addictions they will carry with them for the rest of their lives," explained Llauget. "We offer a path to hope and healing through our programs."
Foundations of Life offers three post-abortion healing opportunities:
Rachel's Vineyard Weekend Retreats
Raphael's Way Day Retreats
A Son's Journey Day Retreats for Men Only
"This work is very rewarding but it can be very heart-rending," admits Llauget.
For more information, to volunteer, or to donate, visit: www.foundationsoflife.org or www.ccadoptfl.org