Good Counsel Camp Plans to Renovate Cabins with the Support of Parishes in Citrus County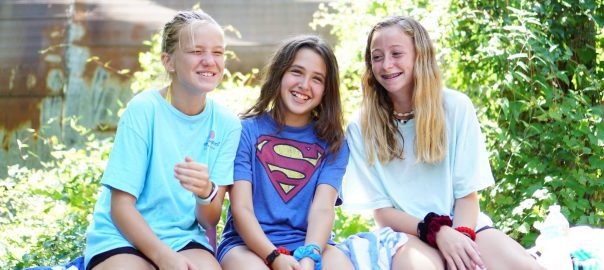 Father Jim Johnson became a camp counselor at Our Lady of Good Counsel Camp in Floral City at the age of 18. Nine years later he was ordained a Catholic priest.
"The camp definitely had a role in my vocation to the priesthood," said Father Johnson.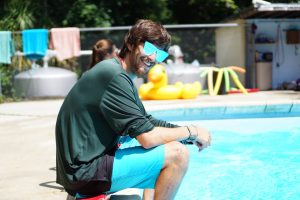 This Catholic youth camp, that is owned by the Diocese of St. Petersburg, has also had a role in the lives of tens of thousands of children from throughout the state of Florida, the southeast and beyond. At Good Counsel Camp, boys and girls between the ages of 7 and 15 experience the beauty of God's creation, the fellowship of a caring community and the thrill of an outdoor adventure.
And some meet the love of their life! Stephen Watkins met his wife Kayla at Good Counsel Camp when they were both 14. He started attending summer camp there in 2003. In 2008, he became a counselor and was hired back each summer for six years. Now he serves as Associate Director of Good Counsel Camp.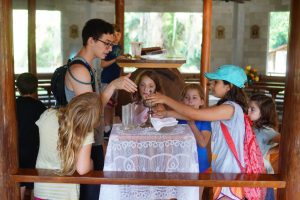 "I would not be where I am today in my faith and my relationship with Jesus, without Good Counsel Camp," said Watkins. "While there, I saw amazing examples of what it means to be a Catholic and to have faith in Jesus. I was surrounded by beauty and experienced the love and support of the staff and campers."
Good Counsel Camp was founded in 1947 by Monsignor George Cummings and the property has not changed much in over 70 years. The cabins have maintained their rustic charm, with little, if any improvements. However, now the cabins are in great need of repairs and enhancements.
The six Catholic churches in Citrus County are banding together to fund a $200,000 renovation project. This collaborative effort is a response to Courageously Living the Gospel, which calls for cross-parish creativity to address a community need. These so-called "Catholic Impact Initiatives" are being planned throughout the five counties of the Diocese of St. Petersburg.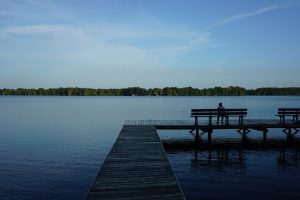 Our Lady of Good Counsel Camp strives to provide youth with greater knowledge and appreciation of nature and all of God's creation. Daily Mass and prayer are an integral part of the day while the children experience the outdoors in a traditional camp setting. They welcome people of all faiths and some have been so moved by the experience that they have chosen to become Catholic.
Every summer, the camp welcomes over 500 children eager to take part in its outdoor summer program and they often have waiting lists. During the rest of the year, they hold true to their mission by offering facilities to youth groups and other ministries for retreats and parish picnics.
"The emphasis of Good Counsel Camp is Youth Ministry, which is also a major emphasis of Courageously Living the Gospel. It's a beautiful match," said Father Johnson, who in addition to serving as pastor of St. Scholastica Parish, Lecanto, is Executive Director of Good Counsel Camp.
What are the six parishes in Citrus County (also known as the Northern Deanery)?
Our Lady of Fatima Catholic Church, Inverness
Our Lady of Grace Catholic Church, Beverly Hills
St. Benedict Catholic Church, Crystal River
St. Elizabeth Ann Seton Catholic Church, Citrus Springs
St. Scholastica Catholic Church, Lecanto
St. Thomas the Apostle Catholic Church, Homosassa Springs
Why renovate the cabins?
Most of the buildings are the original structures dating back to the 1940s and 50s. They were designed with weeping mortar walls, screened doors and windows and without A/C or insulation. In its current state, it is a challenge to attract youth groups and ministries year-round due to the rustic nature of these buildings, the harsh Florida heat and cooler winter months. Renovated cabins would make Good Counsel Camp a more inviting youth retreat destination for our Diocese and Catholic parishes throughout Florida.
What work needs to be done, how much will it cost, and how will the funds be raised?
There are 12 cabins at Good Counsel Camp and all of them need insulation, new windows, new doors, A/C, heat and new bunk beds. The total cost of the project is estimated to be $212,000 and the funds will be raised between the six Catholic parishes in Citrus County. The parishes have pledged to contribute at least $33,000 per year until the project is complete. The amount each parish will donate is prorated according to the individual parish's offertory collection. Good Counsel Camp also encourages the support of all who have been impacted by this unique youth camp and all who believe in their mission.
How can you help?
If you attend a parish in Citrus County, contact your parish office for specific instructions. All others should contact Good Counsel Camp at (352) 270-8831 or visit https://goodcounselcamp.org/donations
Additional Links:
Good Counsel Camp Alumni https://ologccaa.wildapricot.org/
Good Counsel Camp Brick Fundraiser https://ologccaa.wildapricot.org/news/7567284
Deanery or Parishes of Citrus County Information https://goodcounselcamp.org/deanery-initiative