Guardian Angels Catholic School Student Wins TurfMutt Contest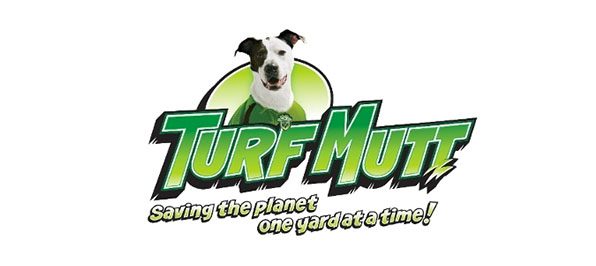 ALEXANDRIA, Va., May 16, 2017 /PRNewswire/ — The Outdoor Power Equipment Institute's Education and Research Foundation announced today the winners of TurfMutt's national "Be a Backyard Superhero" contest. The grand prize winner's school, Guardian Angels Catholic School in Clearwater, Fla., will receive a $10,000 grant to improve a green space on school grounds.
The grand prize winner is Marissa Weber of Palm Harbor, Fla. in grade five. Marissa's entry was a story depicting TurfMutt and the Outdoor Powers along with an original character "Earthy the Worm" Fighting away Dust Demon to encourage healthy soil.
Marissa's teacher, Sandra Hoolihan, received the first-ever National TurfMutt Teacher Award and a trip to the national conference for the National Science Teachers Association (NSTA). The conference was held March 30 to April 2, 2017 in Los Angeles, Calif. and was themed "Sun, Surf & Science."
"I am so thrilled to be chosen to receive the first National TurfMutt Teacher Award," said Sandra. "I am very proud of Marissa, and every student in my class is a backyard superhero. We are looking forward to using the grand prize money to make over green space at our school."
Through TurfMutt's friend, the National Association of Landscape Professionals, landscape experts at Massey Services, headquartered in Orlando, Fla., will develop and install an outdoor classroom area for the school this spring.
"We are proud to support TurfMutt and Guardian Angels Catholic School in Clearwater, Florida," said Jeff Buhler, Senior Vice President of Customer Service for Massey Services and President-Elect of the National Association of Landscape Professionals. "Massey Services has been providing environmentally responsible landscape and irrigation services for decades and our team of experts is looking forward to developing a beautiful, green outdoor space for the students at Guardian Angels."
A celebration event will be held at the school after the green space is improved.
"We had outstanding entries from students this year," said Kris Kiser, President and CEO of OPEI. "The contest takes education beyond a usual assignment; writing a story and using their imaginations makes it real. And it encourages them to get outside and learn how to better care for the nature in their backyards."
The annual contest is part of the TurfMutt environmental stewardship and education program where students in grades K-5 learn to appreciate and care for green spaces. Through classroom materials developed with Scholastic, TurfMutt encourages students and teachers to "save the planet, one yard at a time." TurfMutt and his friends, the Outdoor Powers, inspire the lesson plans, providing a fun and creative way to teach environmental and science lessons. The cartoon-ized TurfMutt character is based on a real-life rescue dog named Lucky that kids can relate to.
To enter the contest, students had to create an original picture using the TurfMutt character cutouts. Students wrote stories to accompany their artwork showing how they are Backyard Superheroes and how they are combating the environmental villains Carbon Creep, Dust Demon, Dr. Runoff, and Heat Freak while working to save living landscapes. Students in K-2 wrote stories between 25-50 words, and students in grades 3-5 wrote 100- 150 word stories.
Scholastic hosted the "Be a Backyard Superhero" contest and received 1,013 entries.
The program's materials, available at www.TurfMutt.com, are free and aligned to Science, Technology, Engineering and Math (STEM) standards for grades K-5. The TurfMutt environmental education program, funded and managed by OPEI's Education and Research Foundation, has reached 62 million students, teachers and families since 2009.
TurfMutt's focus on environmental stewardship and best practices for water use and landscape maintenance have been widely accepted among educators, youth and families. TurfMutt is a USGBC®  Education Partner and has been listed as a resource by the U.S. Department of Education's Green Ribbon Schools, the U.S. Department of Energy, the U.S. Environmental Protection Agency, Green Apple, the Center for Green Schools, the Outdoors Alliance for Kids, the National Energy Education Development (NEED) project, Climate Change Live, Petfinder and the U.S. Fish and Wildlife Service.