The speakers for the 2nd Annual Marian Congress on Saturday, May 2, 2020 are: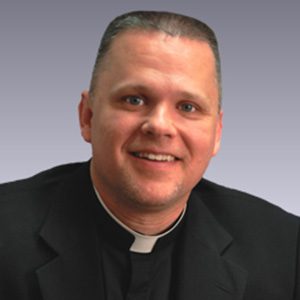 Keynote speaker Father Chris Alar, MIC, is a priest with the Marian Fathers of the Immaculate Conception. Fr. Chris wrote and produced the popular "Divine Mercy 101" DVD and is the author of the book After Suicide: There's Hope for Them and for You. He is a regular host and guest on EWTN and he also hosts the online "Divine Mercy Matters" series at DivineMercyMatters.org. Currently he serves as "Fr. Joseph, MIC," the director of the Association of Marian Helpers, and is the head of Marian Press, located on the grounds of the National Shrine of The Divine Mercy in Stockbridge, Massachusetts.
---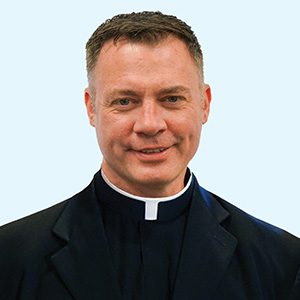 Br. Jason Lewis, MIC is a member of the Marians of the Immaculate Conception and directs the Special Projects department for the Marian Helpers Center. He has delivered insightful theological reflections on EWTN's 13-part series, The Cenacle of Divine Mercy II, and EWTN Live. He has made numerous radio appearance and delivered talks on the topics of the message of The Divine Mercy and the Blessed Virgin Mary. He is the co-author of After Suicide: There's Hope for Them and for You.
Br. Jason has completed his S.T.L. coursework at Catholic University of America and has conducted his thesis research on Divine Mercy and its intrinsic relationship to the Paschal Mystery of Christ. He has a Master's degree in theology from Catholic University and completed his master's work in philosophy from the Franciscan University of Steubenville.
---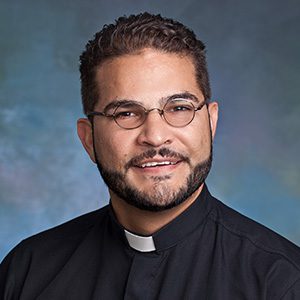 Father Carlos Rojas was born in Boston, Massachusetts and raised in Puerto Rico. At age 15, he migrated with his family to Tampa. He graduated from St. John Vianney Seminary in Miami where he received a BA in Philosophy and then St. Vincent de Paul Regional Seminary in Boynton Beach where he received a Master of Divinity and a Master of Arts in Theology. Father Rojas was ordained to the priesthood for the Diocese of St. Petersburg on May 20, 2006. He is a certified Spiritual and Retreat Director from the Institute of Priestly Formation from Creighton University. He recently completed a pontifical certificate in Marian Studies from the International Marian Research Institute from the University of Dayton, Ohio. He considers himself a Marian Diocesan Priest with the mission of raising children into Christ Jesus in partnership with Mary, in the spirit of St. Joseph, chaste spouse of Mary. 
---
---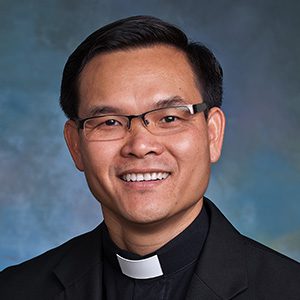 Rev. Gioan Nguyễn Vũ Việt was born in Vietnam, and had a strong interest in the priesthood since childhood.  In 1992, he registered at the Diocese of Phu Cuong, Vietnam, as a candidate for seminary.  Over the following nine years, the bishop of Phu Cuong attempted on three occasions to send him to Saint Joseph Seminary, Saigon (Ho Chi Minh City).  Unfortunately, the communist authority in Vietnam did not permit Viet to enter the seminary.
In June 2001, Viet, along with two of his siblings, were arrested and imprisoned for religious freedom and human rights because of their blood relation with their uncle, Father Thaddeus Nguyen Van Ly, who fought for religious freedom and human rights for 40 years and had been in and out of jail as a political prisoner all of his adult life.  Thanks to the intervention of the U.S. Congress and the U.S. Department of State, Viet and his siblings were released from prison in 2004.  The following year, they were afforded the privilege of living in the U.S. as political refugees.
In 2006, Viet was accepted as a seminarian for the Diocese of St. Petersburg and began studies at St. John Vianney College Seminary, Miami, followed by theological formation at St. Vincent de Paul Regional Seminary, Boynton Beach.  He was ordained to the priesthood for the Diocese of St. Petersburg on May 18, 2013.  Father Viet served as Parochial Vicar of St. Paul Parish, St. Petersburg, and in 2016, was appointed as Administrator of Holy Martyrs of Vietnam Pastoral Mission.  On November 21, 2019, with the merging of Transfiguration Parish, St. Petersburg and Holy Martyrs of Vietnam Mission, Father Viet was appointed Pastor of the newly named Holy Martyrs of Vietnam Parish, St. Petersburg.
---
Rev. Chien X. Dinh, SVD, parochial administrator of St. Joseph Vietnamese Mission in Tampa.