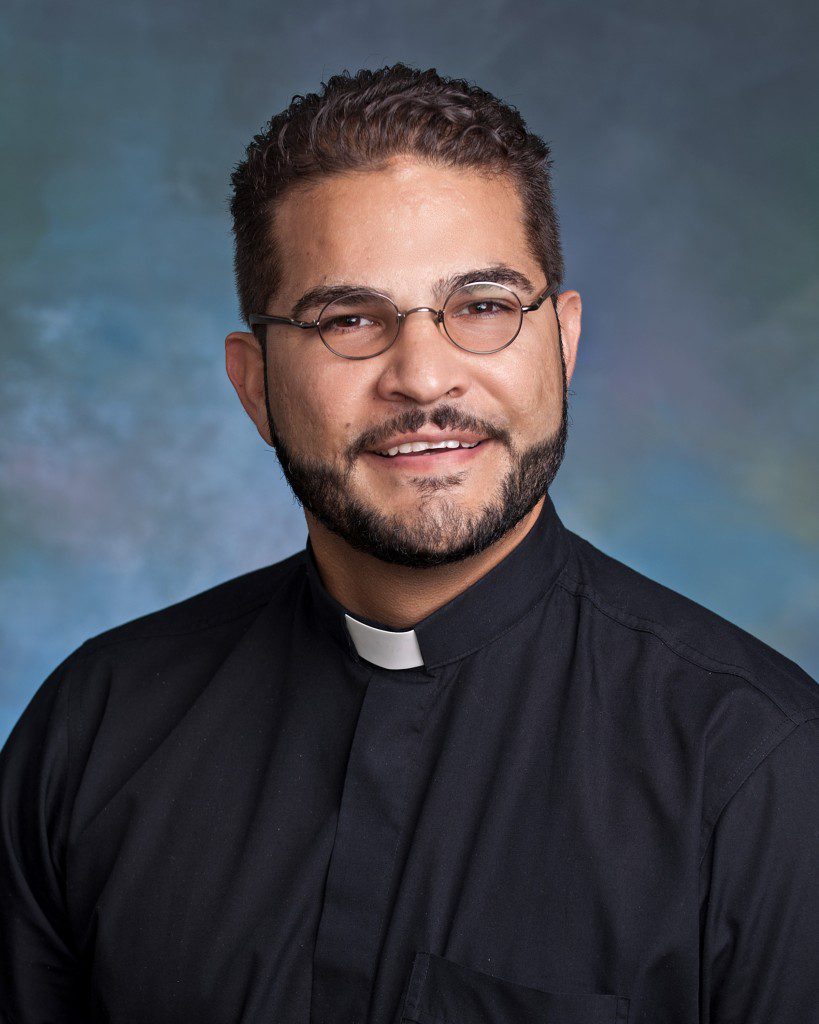 Father Carlos Rojas
Father Carlos Rojas was born in Boston, Massachusetts and raised in Puerto Rico. At age 15, he moved with his family to Tampa. He graduated from St. John Vianney Seminary in Miami, where he received a Bachelor of Arts degree in Philosophy and then St. Vincent de Paul Regional Seminary in Boynton Beach, where he received a Master of Divinity and a Master of Arts in Theology. Father Rojas was ordained to the priesthood by Bishop Robert Lynch for the Diocese of St. Petersburg on May 20, 2006. He is a certified Spiritual Director and Retreat Director from the Institute of Priestly Formation from Creighton University. He completed a pontifical certificate in Marian Studies from the International Marian Research Institute from the University of Dayton, Ohio. He considers himself a Marian diocesan priest with the mission of raising children into Christ Jesus in partnership with Mary, in the spirit of St. Joseph, chaste spouse of Mary. Father Carlos Rojas is currently Pastor of St. Rita Parish in Dade City and is the Spiritual Director of Schoenstatt Tampa Bay, Inc.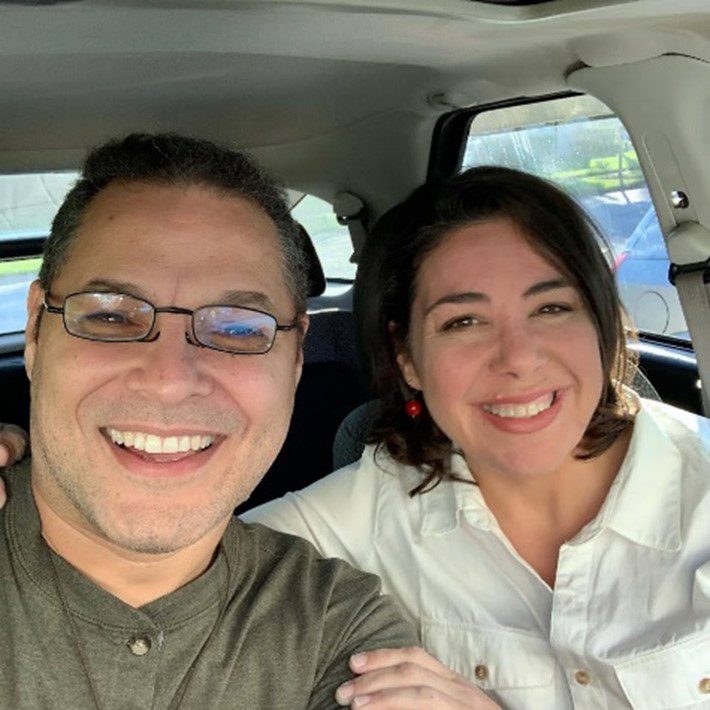 Ivonne and Rick Hernandez
Ivonne and Rick Hernandez are Lay Associates of the Blessed Sacrament and co-founders of Elisheba House, a non-profit Catholic media apostolate whose mission is to make known the love of God present in the Eucharist. They met in college while attending the University of Puerto Rico – Mayaguez. Though Computer Engineers by profession (and still Rick's full-time job), they have a passion for working in ministry together. They write regularly for the Elisheba Blog and other publications like CatholicMom.com, Emmanuel Magazine, and Shalom Tidings. They are parishioners of St. Peter the Apostle Catholic Church in Trinity, where they serve as coordinators for the RCIA. Ivonne is also the author of The Rosary: Eucharistic Meditations, published by Elisheba House. These two best friends have been married for 31 years and have three (now young adult) sons. Life together has been an adventure sustained by faith, a sense of humor, patience, and love.
You can find out more about their work at www.elishebahouse.com Follow them on Instagram and Facebook: @IvonneElisheba, @RickElisheba, @ElishebaHouse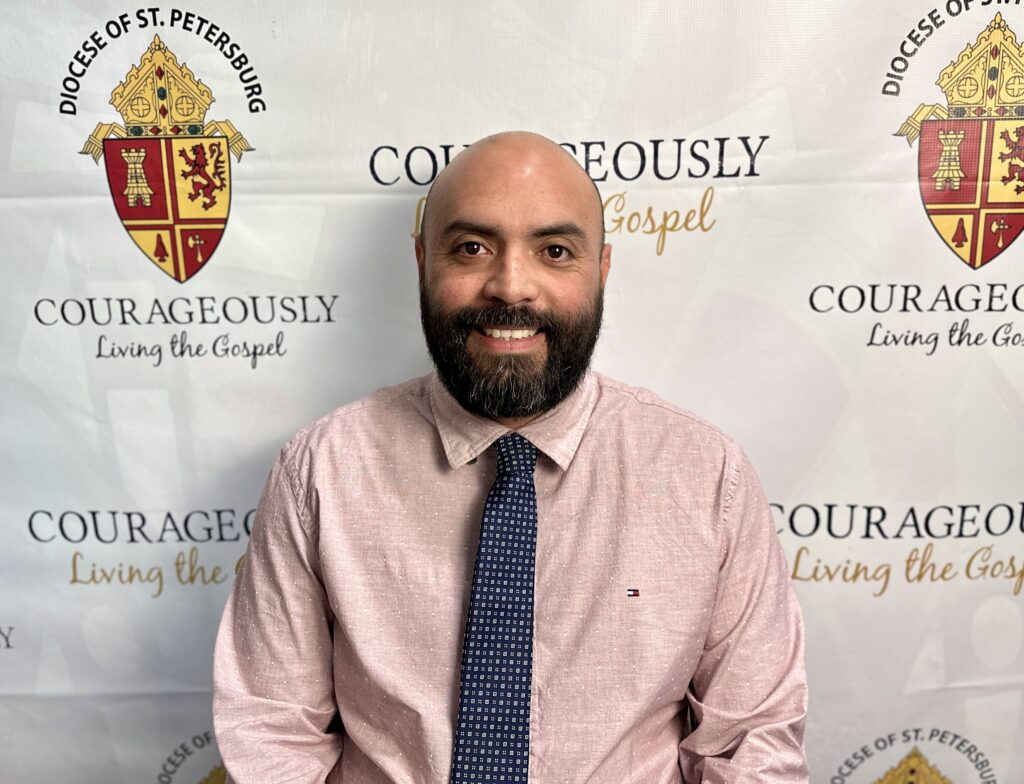 Dr. Armando Chavarria
Dr. Armando Chavarria was born in Nicaragua, but grew up in Miami, Florida. Armando is the youngest of three children, having two older brothers. He and his wife Rhianon met in Naples, Florida and were high school sweethearts. After graduating high school, he enlisted in the Navy and served as an aircraft mechanic for 5 years. After experiencing a profound conversion to Christ, he felt moved to study theology and serve in ministry after completing military service. He has over a decade of experience working in the Church on both the parish and diocesan level. He has earned multiple degrees from Franciscan University of Steubenville and a Doctor of Ministry from Catholic University of America. He currently serves the Diocese of St. Petersburg as the Executive Director for Missionary Discipleship. He and his wife are going on 18 years of marriage and have six children.