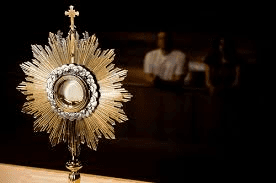 Our next Holy Hour for Vocations will be on Wednesday, October 30, 2019 at 7:00 pm in the Cathedral of St. Jude the Apostle. Fr. Chuck Dornquast, Director of Vocations, will preside.
The November Holy Hour is on Wednesday, November 20, 2019.
Thank you to the Serra Club for continuing to host our monthly Holy Hours for Vocations.