Inaugural Commencement Ceremony was Held for Gannon University's Ruskin Campus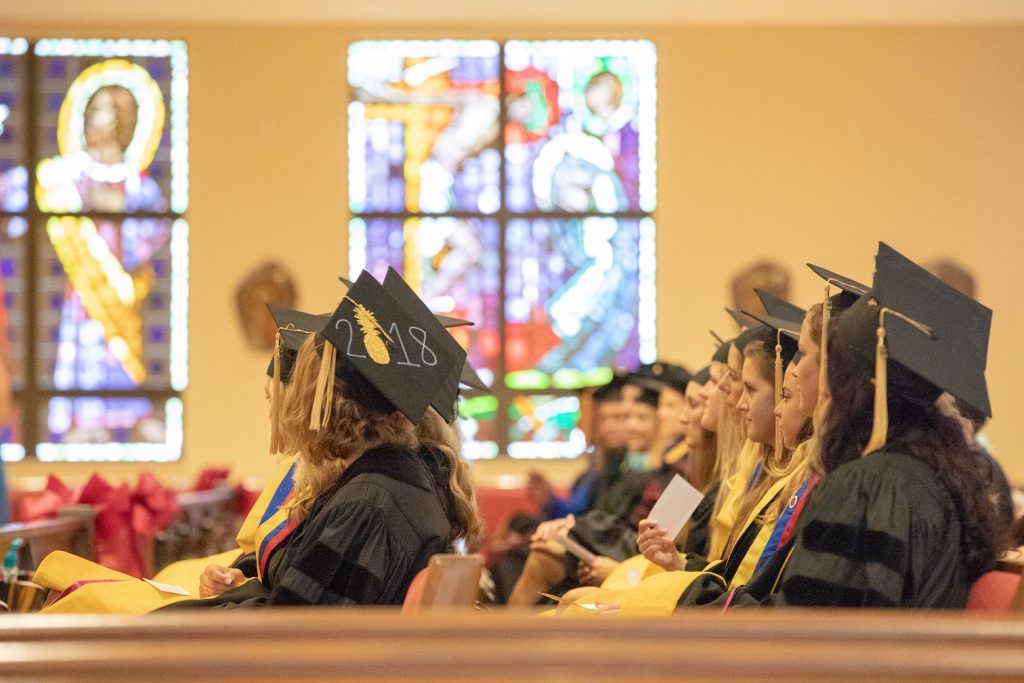 Gannon University President Keith Taylor, Ph.D., recognized graduates of the Occupational Therapy Doctoral program as they become a part of Gannon history and received their diplomas at the University's inaugural Commencement Ceremony at its Ruskin, Florida Campus.
The Ceremony was held on Saturday, August 25 at Prince of Peace Catholic Church and featured feature keynote speaker Richard G. Orlando '76, M.D., F.A.C.S., who was awarded a Doctor of Humane Letters degree, honoris causa at the ceremony.
Gannon awarded Occupational Therapy Doctoral degrees to 21 students from 11 states on Saturday. The graduates are part of the inaugural Occupational Therapy Doctoral cohort enrolled in the program when the campus opened in 2015.
About Gannon University:
Gannon University is a Catholic, diocesan university with campuses in Erie, Pennsylvania, and Ruskin, Florida, offering online and traditional associate, bachelor's, master's and doctoral programs to more than 4,000 academically talented and diverse students.
Gannon University is dedicated to excellence in teaching, scholarship and service. Inspired by the Catholic Intellectual Tradition, the University offers a comprehensive, values-centered learning experience that emphasizes faith, leadership, inclusiveness and social responsibility.
About the Commencement Speaker:
Richard G. Orlando, M.D., F.A.C.S., graduated summa cum laude from Gannon in 1976 with a Bachelor of Science degree in Biology. He received his medical degree with honors from The Ohio State University College of Medicine in 1979. After an internship in internal medicine at Riverside Methodist Hospital in Columbus, he returned to Ohio State and completed a three-year residency in ophthalmology and ophthalmic surgery. He founded Columbus Ophthalmology Associates in 1983, and served as President for over thirty years, expanding and growing the practice that today includes ten doctors, six office locations and a free-standing surgical center with over 100 employees. Dr. Orlando continues as Director of Cataract Surgery and clinical associate professor at The Ohio State Havener Eye Institute.