Internet Pornography: Equipping Parents for an Ongoing Conversation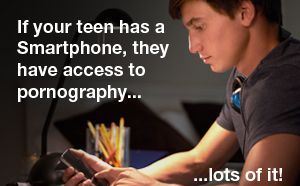 As a parent, do you know how to speak to your children about the dangers of pornography? What is the right age to speak to your child? How do you encourage conversation about this critical issue?
The Diocese of St. Petersburg is helping parents to navigate these issues and more during a free workshop that will be offered at two locations for your convenience.
Why Attend
Forty-three percent of children first view pornography before age 13.
Scientific research on the brain reveals exposure to pornography has long-term, harmful effects to our society through abuse, broken families and damaged relationships.
What You Will Learn
Accountability Services that Monitor Internet Activity and Apps
Science and Porn: The Risks Are Real and Dangerous
How to Speak with Kids: Teaching Respect and Responsibility
How to Protect and Guide your Family in a Hyper-Connected World
One Workshop Two Locations/Dates
Feb. 27, 7 pm – 9 pm, St. Catherine of Siena Catholic Church, 1955 S Belcher Rd, Clearwater
Feb. 28, 7 pm – 9 pm, St. Mark the Evangelist Catholic Church, 9724 Cross Creek Blvd, Tampa
All Parents Are Invited
For more information contact: Brian A. Lemoi, Executive Director, Department of Evangelization & Lifelong Faith Formation, Diocese of St. Petersburg, 727-341-6849, bal@dosp.org
Click here to register:  http://conta.cc/2FjRxl2 (Registration Deadline:  February 20, 2018)
About the Speaker: Ryan Foley, Vice President of Business Development
Ryan Foley is the Vice President of Business Development for Covenant Eyes, which provides Internet Accountability and Filtering. Ryan has continually worked in the technology field with a specific focus on security. He has served as the Executive Director of Mission Network and ePriest, and is the founder of Faith Interactive, all of which support parishes and Catholic leaders in communicating effectively using digital tools. He is now applying his passion for security in support of families, working to protect them from Internet pornography through his work with Covenant Eyes.