Invitation to Worship: Bishop Gregory Parkes Begins New Sunday Gospel Reflection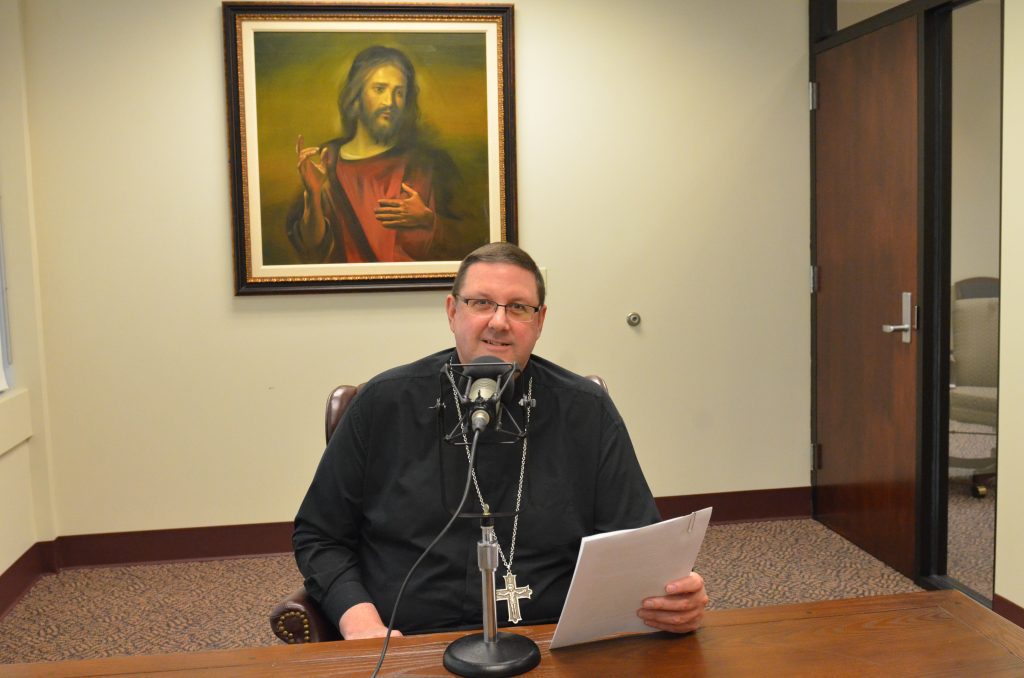 Bishop Parkes is taking to the airwaves to share the Good News via a new segment that will began airing on Spirit FM 90.5 on March 23, 2018. The segment is a short reflection on the upcoming Sunday Gospel that will be proclaimed during Mass in Catholic churches around Tampa Bay and around the world.
The reflections will be about two minutes in length and will teach listeners about the heroes of faith introduced to us in the Scriptures, lessons from the inspired Word of God and insight on how we are called to live our lives as Christians.
"I am grateful for the opportunity to reach people throughout Tampa Bay via the radio. It's accessible to everyone in our cars, homes and workplaces. I hope to encourage people with this reflection and to challenge them. But mostly, I seek to invite them to join us in worshiping Christ at Mass each Sunday," said Bishop Parkes.
The segment is called "Invitation to Worship" and it will air each week Friday through Sunday. The segments will also be available as podcasts here and on iTunes and Stitcher.
Invitation to Worship is available to be published in your church's Sunday bulletin. Bulletin editors in the Diocese of St. Petersburg, can request to receive an email with the reflection (about 250 words) as a Word document or PDF along with an associated image or graphic. The reflections will be made available two weeks before the date of your bulletin's publication. Click here to request weekly reflections for your bulletin.