Lawsuit Challenging Florida Tax Credit Scholarship Dismissed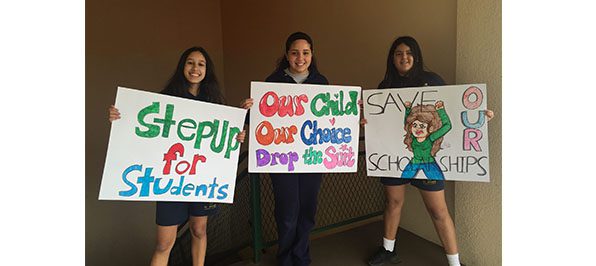 We are overjoyed that the lawsuit challenging the Florida Tax Credit Scholarship, which funds both Step Up for Students and the AAA Scholarship programs, has been dismissed. It was one year ago that many of our schools took students and families to Tallahassee to march in support of this effort.
"This scholarship program helps 98,000 low-income and working-class families across the state choose the best school for their children. This includes 2,000 students from our Diocese. With this ruling, our Supreme Court  helped secure the future for these students and their families," said Christopher Pastura, Superintendent for Catholic Schools and Centers in the Diocese of St. Petersburg. 
Read more about the dismissal of the lawsuit in the news articles below.