Local Parish & School Host Neighborhood Block Party for Missionary Outreach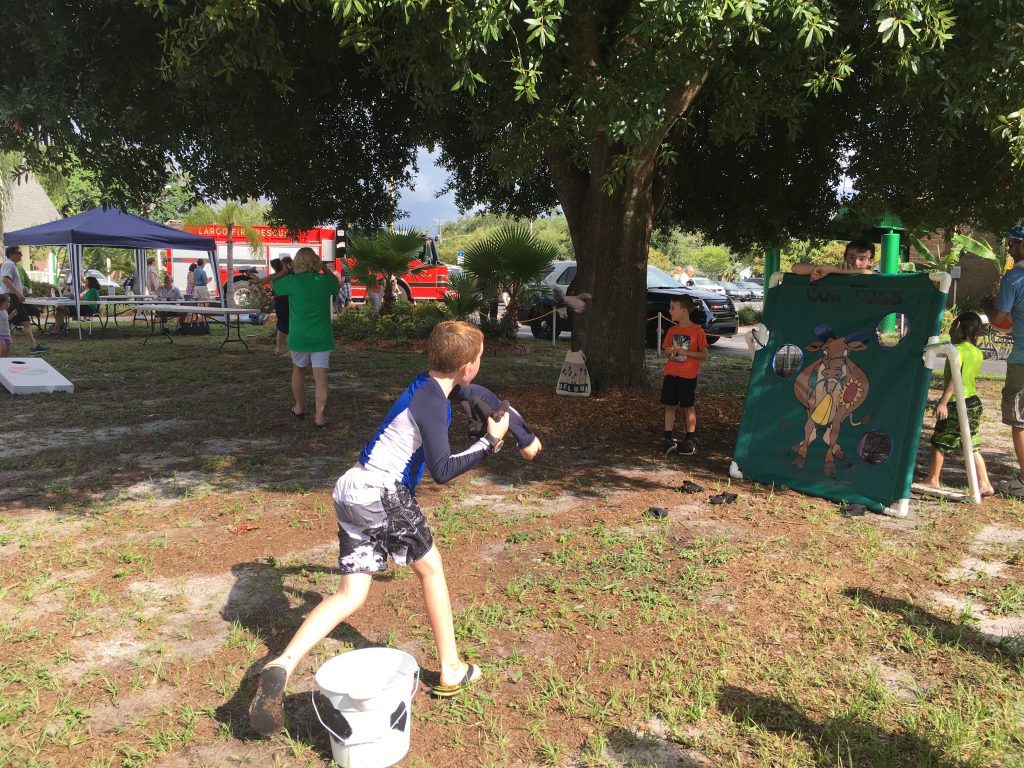 In The Joy of the Gospel, Pope Francis refers to a parish as a "center of constant missionary outreach."
St. Patrick Parish & School in Largo demonstrated one way to do missionary outreach by co-sponsoring a block party with the City of Largo on Saturday, July 20th to celebrate the reopening of Trotter Road. The event included entertainment, free food and games. The road had been closed for construction since March of 2018.
In order to promote the event, the parish included a listing on the local E-News Website, Patch.com.
Patty Ruppel, Advancement Coordinator, St. Patrick Catholic School and Sr. Kathleen Luger, St. Patrick Faith Formation Director, led a team of volunteers who worked hard to show hospitality to the participants of the event.
Diane Kledzik, diocesan director of Marriage and Family Life, also served on the committee, along with her teenage son and her parents. Organizers say it was a great way to reach the people of the neighborhood, including people who are not even Catholic and had never been on the campus.
"My son and I created trivia questions about St. Patrick School and Church and the City of Largo, and each napkin holder had a few questions on it to encourage discussion at the tables.  We posted the answers to all 100 questions on the walls," said Kledzik.
"Since it rained, many were glad to stay inside and eat hotdogs, instead of picking up food and leaving.  Therefore, we were able to talk with a lot of folks from the neighborhood, parishioners who had been away, and even those who attended St. Patrick School, but have not been on campus for a while," added Kledzik.
People of all ages helped with the event from teenagers to those in their 80s.
This event addressed the goal areas of Courageously Living the Gospel, such as missionary discipleship, evangelization, family and youth ministry. Discussions are underway to see if this event can become an annual neighborhood block party.
The St. Patrick's pastoral plan for Courageously Living the Gospel, calls for a renewed effort to educate parishioners as missionary disciples by providing resources and training. They also hope to form small Christian communities to further their evangelization efforts.