Local Parishes Collaborate to Provide Counseling Services to Pinellas County Families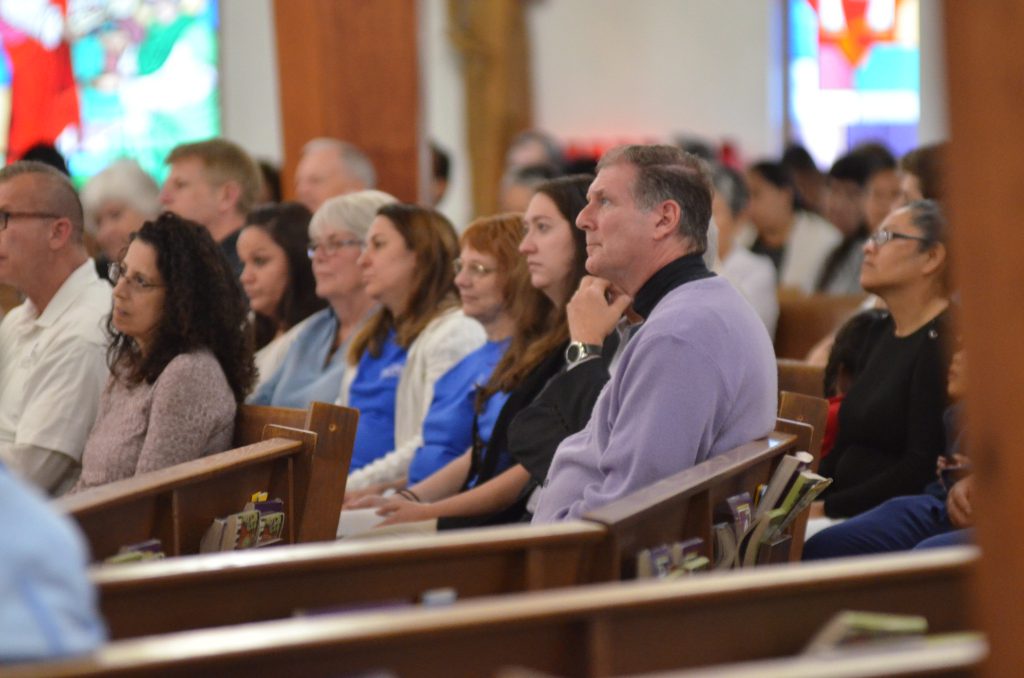 One out of every six adults in the U.S. experiences some form of mental illness each year and Florida ranks 44th in the nation for access to mental health treatment, according to the Florida Behavioral Health Association.
In light of these and other sobering statistics, ten parishes in Pinellas County are joining forces to increase access to mental health services.
"As Catholics, we desire to serve others and reach out to those in need," said Father Len Piotrowski, pastor of Espiritu Santo Parish, Safety Harbor. "Out of concern for the spiritual and mental health of our community, these parishes will offer an array of mental health services provided by licensed, degreed and certified therapists, counselors and psychiatrists." (Click here to read the brochure with a list of counselors and contact information.)
Father Len added "Whether people are driving to work or dropping off children at school, our churches are located along the way and hopefully convenient for people who can benefit from family counseling, divorce counseling, or who need help because of stress, anxiety or other issues."
About 200 people gathered recently at Light of Christ Catholic Church in Clearwater for Mass, Stations of the Cross and to learn about the new Counseling Initiative which has been organized by the Central Deanery of the Diocese of St. Petersburg to align with the diocesan vision, Courageously Living the Gospel. Bishop Gregory Parkes has asked parishes to address local community issues and mobilize cross-parish creativity to establish desired outcomes.
"I commend you for coming together courageously as you have been asked by your bishop to be bold in bringing about new pastoral initiatives," said Father Len.
Andy Shannon, Director of Campus Ministry, Clearwater Central Catholic High School, spoke at the event. He encouraged attendees to spread the word about the new counseling services because, "it's important to deal with issues straight on and not sweep them under a rug."
Shannon has been in the ministry of Catholic education for over 28 years and has earned both his undergraduate and graduate degrees from the University of Notre Dame. He stressed the importance of self-care.
"Self-care means taking a look in the mirror and considering our emotional well-being, which sometimes requires professional help, known as therapy or counseling," said Shannon, who throughout the years has benefitted from individual, marital and family counseling.
"All of it has produced goodness, wisdom, compassion in my life and the life of others," he said.
The new Counseling Initiative seeks to support children, teens, young adults, families and anyone in need of guidance through challenging and stressful situations. The goal is to also provide counseling for coping skills and addictions.
HOW TO GET HELP:
Contact the counselor of your choice and schedule an appointment. Each person requesting an appointment should call or email the counselor directly to discuss any fees. Each counselor is independent and fees/insurance options vary. Office space is provided Monday-Friday at the following parishes:
Safety Harbor: Espiritu Santo Catholic Church
Dunedin: Our Lady of Lourdes Catholic Church
Largo: St. Matthew Catholic Church
Clearwater: St. Cecilia Catholic Church, St. Brendan Catholic Church, Light of Christ Catholic Church, All Saints Catholic Church, St. Michael the Archangel
Tarpon Springs: St. Ignatius Catholic Church
Palm Harbor: St. Luke the Evangelist Catholic Church