Marking 40 Years of Priestly Ministry
In 2019, 3 priests in the Diocese of St. Petersburg will celebrate the 40th anniversary of their ordination. They will be recognized by Bishop Parkes during the annual Chrism Mass on Tuesday, April 16. They are: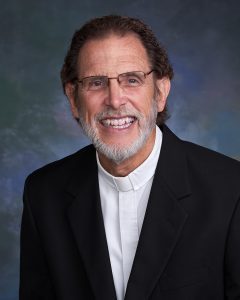 Rev. Michael T. O'Brien
He is a St. Petersburg native and was baptized at nearby St. Paul Parish.  He graduated from St. Vincent de Paul Regional Seminary, Boynton Beach and was ordained for our diocese on May 19, 1979. "Father Mike" previously served in college campus ministry and as diocesan Vocations Director.  He is currently Pastor of St. Clement Parish, Plant City.
---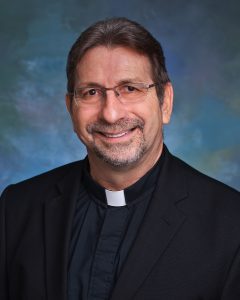 Rev. Richard Pilger, I.C.
He was born in Canton, Illinois.  On June 2, 1979, he was ordained for the Institute of Charity (Rosminian Order). In 1995, he was assigned as Parochial Vicar of Blessed Sacrament Parish, Seminole, where he worked alongside the now-retired Father James Gordon, I.C. for 22 years after which he was appointed as Pastor of the parish in 2017.
---
Rev. Edward Reiter, M.S.A.
He is a native of Flushing, New York.  He was ordained on September 29, 1979 and is a priest of the Society of the Missionaries of the Holy Apostles.  Since 2011, he has resided in Spring Hill, where he regularly provides assistance to local parishes.