Married Couples Renew their Sacramental Love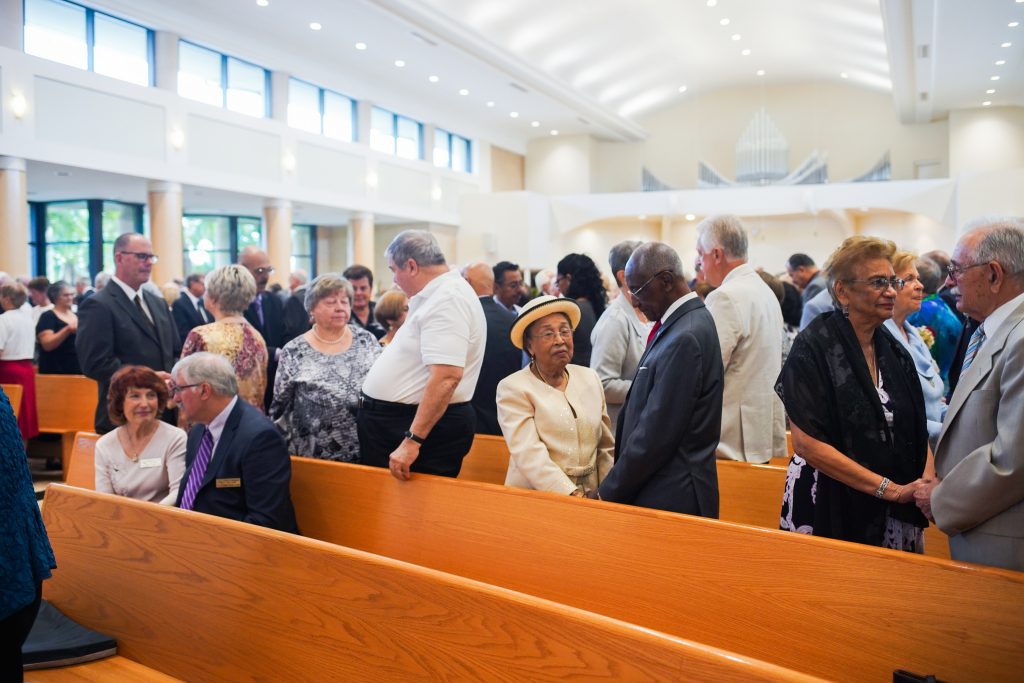 Over 280 couples from 57 parishes in the Diocese of St. Petersburg celebrated milestone anniversaries by renewing their vows and receiving a special blessing on Feb. 10 at the Cathedral of St. Jude the Apostle in St. Petersburg.
Paul and Janet Friederich of St. Patrick Parish in Largo have attended the Marriage Jubilee Mass 11 times. They attended for their silver and golden anniversaries plus 9 other times. This year they are celebrating their 60th Wedding Anniversary.
"Each year we look forward to the Marriage Jubilee Mass because it is so edifying celebrating with hundreds of dedicated married couples who value their marriage commitment as we do, for life," said Janet.
"Attending this special Mass continues to keep us fully aware of our covenant with God and thankful for His many blessings, including family – our six children, their spouses and our five grandchildren," added Paul.
During the Mass, couples seek the Lord's assistance to stay faithful and committed to their marriage covenant. They renew their commitment through this prayer:
"Blessed are you, Lord, for in the good and the bad times of our life you have stood lovingly by our side. Help us, we pray, to remain faithful in our love for one another so that we may be true witnesses to the covenant you have made with humankind."
The Marriage Jubilee Mass is for husbands and wives who are celebrating 25, 50 or more years of marriage. One couple was celebrating 76 years of marriage.
The Mass was celebrated by the Vicar General of the Diocese of St. Petersburg, Monsignor Robert Morris.
To view photos, click here. To view live stream, click here.