Materiales – Taller de Liderazgo – Padre Salvador Valadez Fuentes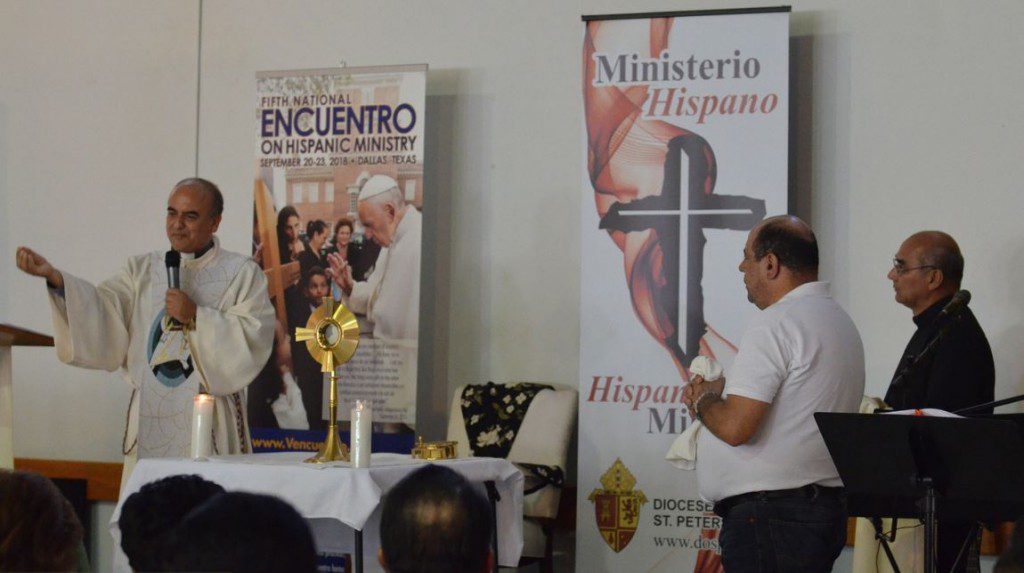 Materiales del Taller/Retiro de Liderazgo:
Los siguientes materiales han sido proporsionados por el padre Salvador Valadez Fuentes para que sean utilizados, con su permiso,  en sus comunidades.
3- Modelo de liderazgo en EG – 
4- SALMO 022 (para imprimir)  SALMO 022 (Para pasar como video)
6- Ser un Oasis de Misericordia
FOTOS DE LA SEMANA:
Misión de Cuaresma – Primer Día: 3-9-2016 Misión Santa Maria
Misión de Cuaresma – Segundo Día:   3-10-2016 – Iglesia Mary Help of Christians
Misión de Cuaresma – Tercer Día:   3-11-2016 – Iglesia Light of Christ
Taller de Liderazgo: 3-12-2016 Iglesia Light of Christ
VIDEOS:
Los videos de la Mision del Viernes 3-11 y de las dos primeras presentaciones en el Taller de Liderazgo estarán disponibles pronto. Vuelvan a visitarnos en unos días para poder verlos y compartirlos!