Ministry with Families 101 (English) – Multiple Dates in Fall 2020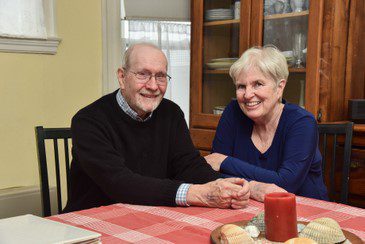 Online Leadership Formation for all whose ministry efforts impact Families!
Presented by Steve & Kathy Beirne (NACFLM) in collaboration with the Diocese of St. Petersburg Office for Marriage and Family Life.
Tuesdays – September 15, 22, 29, and October 6, 13, 20
6:30-8:30 p.m., $40.00 per individual/couple via Zoom.
Space is limited! Register before September 11!
Ministry with Families 101 Training is designed for:
Clergy or Lay Ministers
Pastoral Associates or Coordinators
Directors and Leaders of Family and Marriage Ministries
Directors of Lifelong Faith Formation, Team Members and Catechists
Directors of RCIA and Team Members
Directors of Ministry with Youth and Young Adults and Team Members
Campus Ministers and Chaplains
Prospective Ministers
Scope of Program:
This leadership formation course is designed to be an introduction to ministry from a family perspective. It addresses the needs of those who are new to this topic or of those who are seeking a review and renewal of their knowledge. It is an experiential learning process that assists the individual minister to integrate his/her learning at a personal as well as a ministerial level. Incorporating a family perspective in ministry is a central theme throughout the process. Participants gain knowledge and insights about the domestic church and increase their capacity for ministry with and among families.
Formation Process Topics:
Christian Vision of Family Life
A Family Perspective in Ministry
Family Spirituality
Family Systems
The Change Process and Reactivity
Parish as a System
Partnership with Families Across the Life Cycle
Partnership between the Family and the Parish or Congregation
Questions for Partnership
Sponsored by the Diocese of St. Petersburg, Office for Marriage and Family Life, dmk@dosp.
Register here for event: ://events.constantcontact.com/register/event?llr=wb6scdfab&oeidk=a07eh6ybpy7f1806fc2
Steve & Kathy Beirne – Bio of Presenters
Steve and Kathy have extensive experience in marriage and family education, catechetics and marriage ministry. They are the editors and publishers of Foundations Newsletter for Married Couples which began in 1993 and is now an online publication. This award-winning publication has been used by parishes and diocesan marriage preparation programs in the United States, Canada, Australia and Ireland.
The Beirnes have served as advisors to the USCCB Committee on Marriage and Family Life. They are contributors to the bishop's pastoral initiative on marriage and have articles on the "For Your Marriage" website. They have written for US Catholic, Columbia, Magnificat, and Ministry and Liturgy Magazine.
Kathy has a master's degree in Child and Family Development and has taught child development at Central Maine Community College. Steve has worked in diocesan family life offices in Maine and Missouri, taught high school students in New York and coordinated religious education programs in parishes in New Jersey and Massachusetts.
The Beirnes wrote The Family Book of Scripture for Our Sunday Visitor Press in 1981, F.A.C.E.T Premarital Resource with ACTA Press in 2010, and Catholic and Newly Married in 2012, which won a Catholic press Association award.
Steve and Kathy have been married for 53 years. The have 7 children, three sons-in-law and a daughter-in-law, and six grandchildren. The Beirnes live in Portland, Maine.