Ministry with Families – Leadership Formation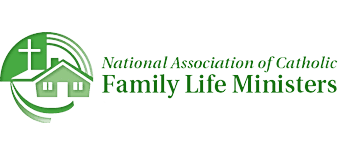 THIS EVENT HAS BEEN POSTPONED AND WILL BE RESCHEDULED FOR A LATER DATE!
Ministry with Families Leadership Formation
Ministry with Families 101, presented in English and Spanish by the National Association of Catholic Family Life Ministers will be offered for all whose ministry efforts impact families. Registration will open in March/April 2020. The event will be held June 9 and 10, 2020, from 8:30 a.m.-4:30 p.m. at Bethany Center, 18150 Bethany Center Drive, Lutz, FL, 33558. Early Bird Registration Fee is $125.00 per person through April 30. Price increases to $150.00 per person May 1-14.
¡RESERVA ESTA FECHA!
Ministerios con familias – Curso de formación
Ministerios con Familias 101, presentado en inglés y en español por la Asociación Nacional Católica de Ministros de Vida Familiar será ofrecido para agentes pastorales cuya labor impacta a las familias. Las inscripciones comienzan en marzo/abril de 2020. El evento se llevará a cabo el 9 y 10 de junio de 2020, de 8:30 a.m. a 4:30 p.m. en el Bethany Center, 18150 Bethany Center Drive, Lutz, FL, 33558. El costo de inscripción temprana es de $125.00 por persona hasta el 30 de abril. La cuota aumenta a $150.00 por persona en mayo 1-14.