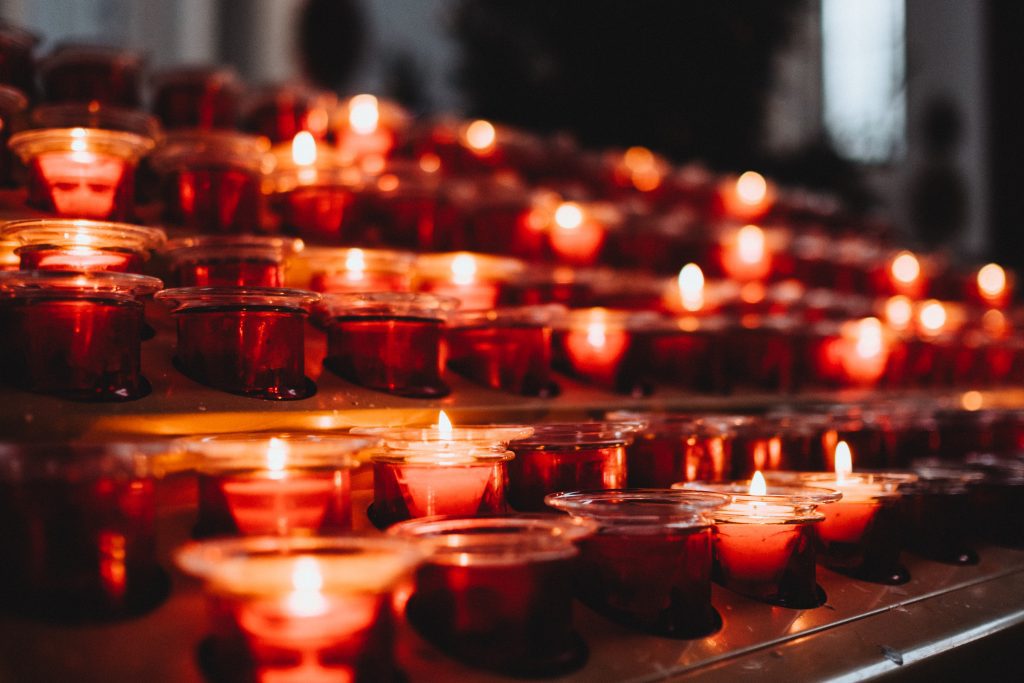 The Office of Catholic Schools and Centers informs that Jeffrey Allen Johnston, 54, passed away in St. Petersburg, on August 25, 2021.  He was the husband of Toni Johnston, Administrative Assistant in the Office of Catholic Schools and Centers and the former director of St. Paul's Children Center, St. Petersburg.
Jeffrey was great guy and a wonderful family man.  While he had a beekeeping business, Jeffrey filled in as a long term science teacher at St. Petersburg Catholic during the 2018-19 school year to assist the school after another teacher passed away mid-year. Please see the following article from Tampa Bay Times about him.  He was a cherished member of St. Paul's Catholic Church for nearly three decades and was a member of The Knights of Columbus. His legacy will live on through his family and the lives he touched.
He was preceded in death by his parents Johnny and Katie Johnston. He is survived by his wife of 31 years, Toni Rayanna (Victorio), two sons, Jerick Wilson, Brock Allen, and one daughter Emory Vittori Alexis Johnston.
Funeral services were celebrated at St. Paul Parish, St. Petersburg on September 1, 2021 with burial at Woodlawn Memory Gardens, St. Petersburg.
Obituary at this link.
Expressions of sympathy can be sent to Toni Johnston and children c/o Office of Catholic Schools & Centers,  Diocese of St. Petersburg, PO Box 40200, St. Petersburg, FL  33743.
+++
May his soul and the souls of all the faithful departed
by the mercy of God, rest in peace!