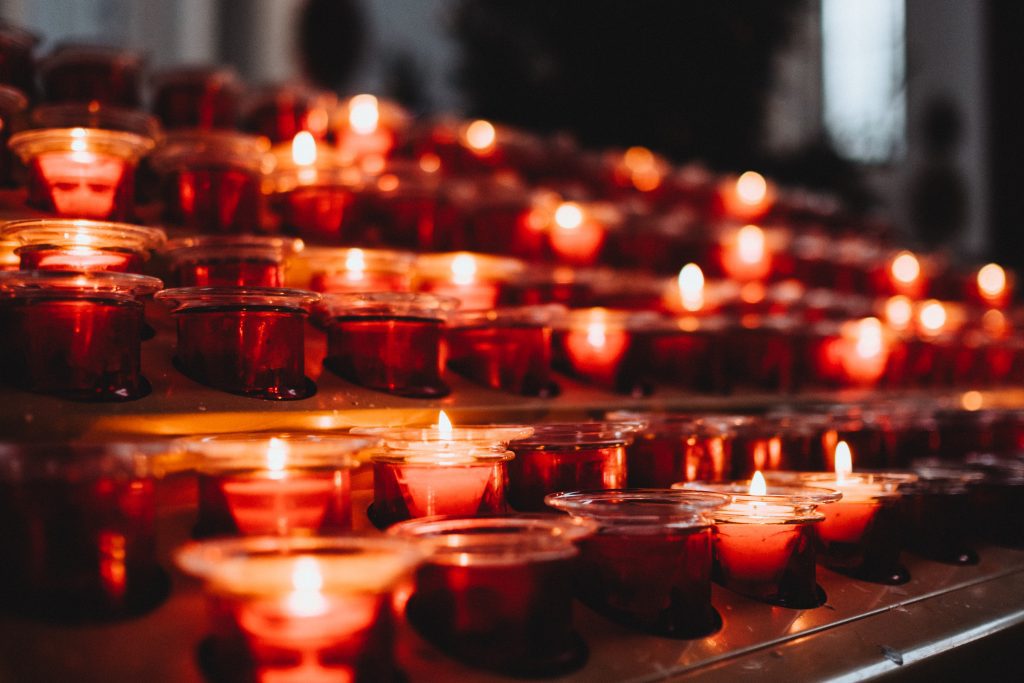 Mrs. Carol Ann Russell, 84, passed away in the Lord on Monday, December 30, 2019, at St. Anthony's Hospital, St. Petersburg, following a lengthy decline in health.  She was the mother of Mrs. Heidi Varley, Assistant Director of our diocesan Office of Vocations and Mrs. Marie Reed, a fifth-grade teacher at Blessed Sacrament Catholic School, Seminole.
A Funeral Mass has been scheduled for Saturday, January 11, 2020, 10:00 a.m. in Our Lady's Chapel at the Cathedral of St. Jude the Apostle, 5815 5th Avenue N., St. Petersburg.  Burial will follow in New Hampshire at a later date.
Mrs. Russell's obituary from Sorenson Funeral Home can be found at the following link.
Please continue to keep Heidi, Marie, and all of Mrs. Russell's family members and loved ones in your kind thoughts and prayers.