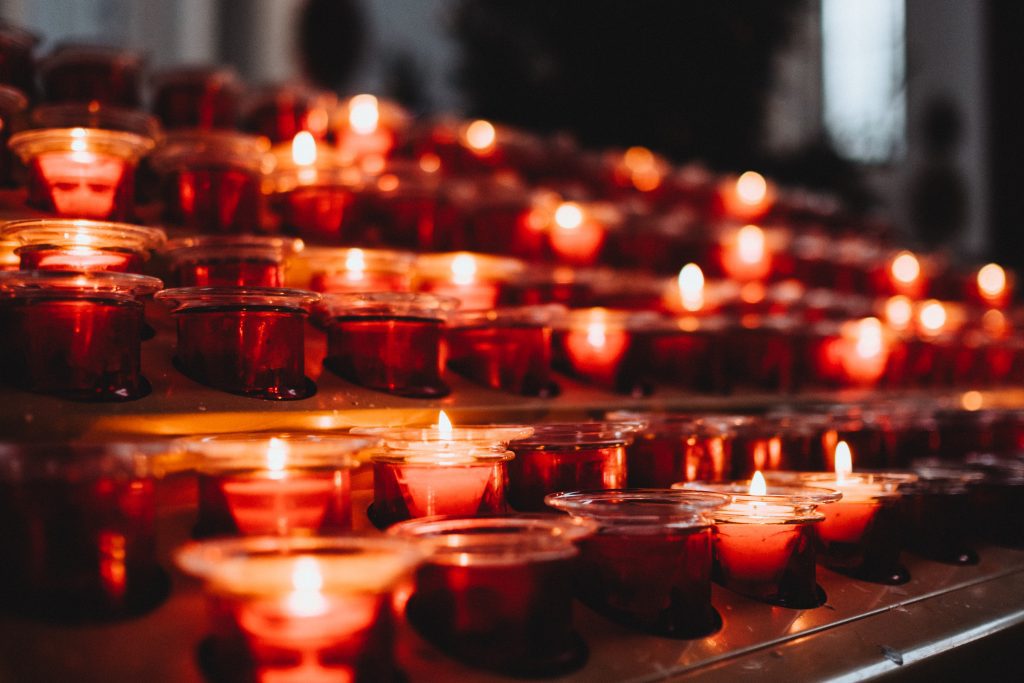 The Chancellor's Office was informed of the peaceful passing of Mrs. Gloria DiVito, 95, mother of diocesan attorney Joseph DiVito, on Saturday, September 24, 2022.  Mrs. Divito was preceded in death by her son, Phillip; husband, John; and daughter, Helen. She is survived by sons; Joseph (Theresa), Nicholas (Lynda), Paul (Vicky), and Allyn (Tracy), grandchildren; Brian (Christina), Nicole, Robby, Lisa, Neil , Tommy, Emily, and Genevieve, and great granddaughters; Olivia, and Andie.
Visitation will be from 4-6 PM on Sunday, October 2, 2022 at Brett Funeral Home, 4810 Central Ave., St. Petersburg, with a Prayer Vigil at 5:00 PM.
Funeral Mass will be at 1:00 PM on Monday, October 3rd at the Cathedral of St. Jude the Apostle, 5815 5th Ave N, St. Petersburg.
Burial, Calvary Catholic Cemetery.
In lieu of flowers donations to the Serra Club. 
Expressions of sympathy may be sent to Mr. Joseph DiVito, c/o Trenam Law Group, 200 Central Avenue, St. Petersburg, FL  33701.
Complete obituary at this link.
++++++
May her soul and the souls of all the faithful departed,
through the mercy of God, rest in peace.