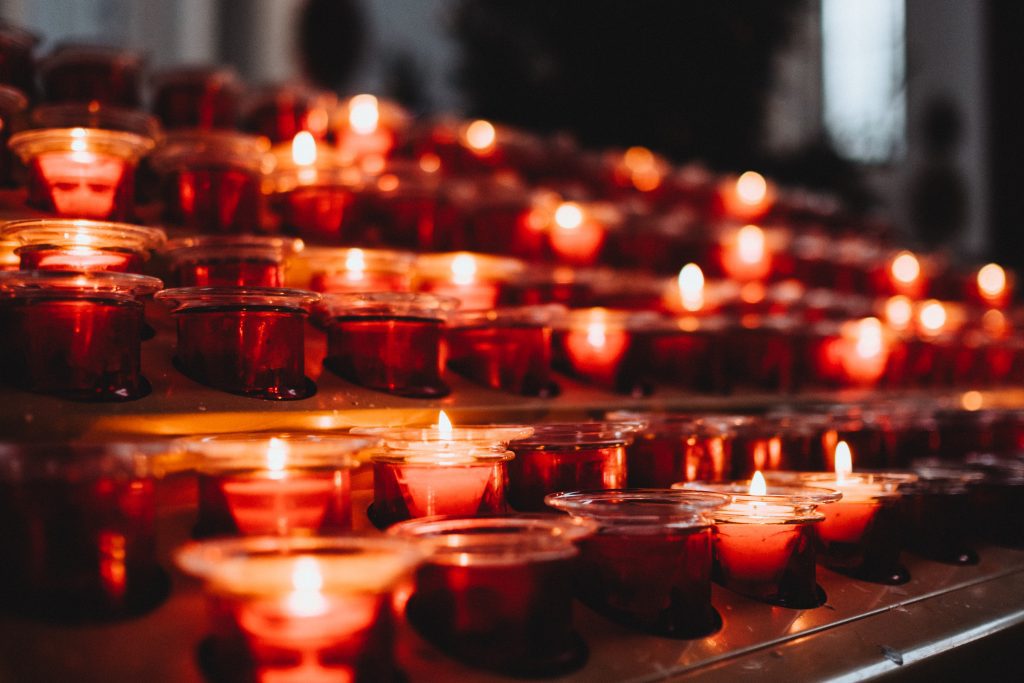 The Diaconate Office informs the passing of Mrs. Joan W. Edgerton, age 87, of Tarpon Springs, Florida, beloved wife, mother and grandmother, joined her recently deceased husband, Deacon John, in the arms of her Lord Jesus on March 13, 2023.  She is survived by her children, Michael, Daniel, Janice and Carl; five granddaughters; and two great grandsons who miss her very much.
Mrs. Edgerton shared a home with Deacon John and their family in Lake Mahopac, New York, before settling in Tarpon Springs, Florida, where they enjoyed a beautiful home and a wonderful community of friends in Tarpon for over 32 years.
Mrs. Edgerton was active in Christian ministry throughout her life, through the Catholic church, as an active participant in Cursillo and as a co-founder in a youth retreat movement known as Day by Day Agape, which still flourishes under the auspices of the Capuchin Province of St. Mary's of New York and New England. Joan was a teacher and a spiritual leader at St. Ignatius Roman Catholic Church, always seeking new knowledge and encouraging others to discover new paths to closeness to God.
While still in New York, Joan tragically contracted throat cancer, however her courage and desire to continue to be a voice for spiritual growth did not end. While she recovered from cancer, Joan's vocal chords were lost to the cancer and speaking became limited.  Even when others did not understand the incredible challenges of speaking after the surgery, Joan stood before crowds and told the story of the good news that God lives in us all.   Those of us who knew her closely mourn her deeply.  We also celebrate her passing to freedom beyond pain and the limitations of later life.  We know that her beauty and the goodness of her life has been a gift to all that knew her and now she has peace with her Lord.
Joan's family will hold a ceremony for interment of ashes for Joan and Deacon John at Cycadia Cemetery at 10 AM on Tuesday, April 18th.  We welcome family and friends to join us in a small celebration of their lives at the cemetery and their home after the ceremony.
Complete obituary at this link: https://dobiesfuneralhome.com/obituary/joan-w-edgerton/.
Expressions of sympathy can be sent to her family c/o Office of the Diaconate, PO Box 40200, St. Petersburg, FL  33743.
++++
May her soul and the souls of all the faithful departed,
by the mercy of God, rest in peace!