Mrs. Mary E. (Midili) Plazewski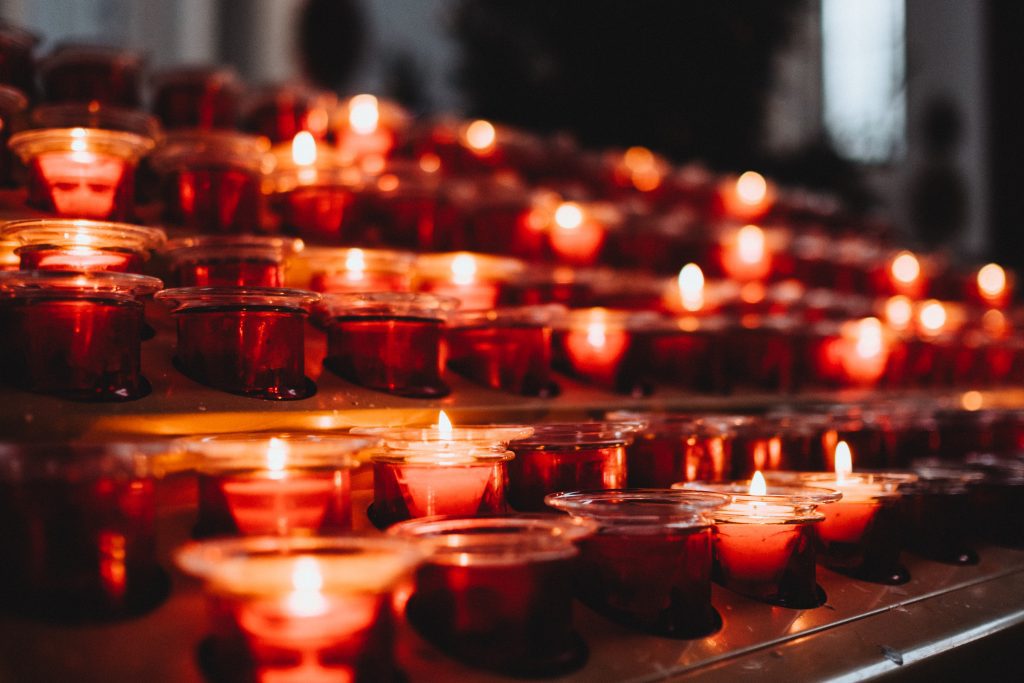 This past weekend, the Chancellor's Office was informed that Mrs. Mary Elizabeth (Midili) Plazewski, 87, mother of Very Reverend Leonard Plazewski, V.F., Pastor of Christ the King Parish, Tampa, passed away in the Lord on Friday, April 24, 2020, in Zephyrhills.
Mrs. Plazewski was born in San Antonio, Florida in 1932 and was a lifelong member of St. Anthony of Padua Parish, having graduated from St. Anthony Catholic School in 1946, and from Holy Name Academy in St. Leo in 1950. She was preceded in death by her husband of 59 years, Walter; and a son, Thaddius. She is survived by five children, Edward Plazewski (Lynn) of San Antonio, Lillian Dehghan of Seffner, Walter Plazewski, Jr. (Ruth) of San Antonio, Rev. Leonard Plazewski of Tampa, and William Plazewski (Cassandra) of San Antonio, along with 11 grandchildren and 3 great-grandchildren. Mrs. Plazewski is also survived by one brother, Paul Midili, of San Antonio; and two sisters Antoinette Midili of San Antonio, and Angela Sweeney of Brandon.
A Funeral Mass will be held on Friday, May 1, at St. Anthony Catholic Church, San Antonio. Interment will immediately follow at St. Anthony Catholic Cemetery.
PLEASE NOTE: Due to the COVID-19 quarantine, only immediate family will be permitted to attend, however the service can be viewed via live stream by clicking on the following link, beginning at 10:30 a.m. For her many friends and extended family members, a public service will be held at a later date, after restrictions on public gatherings have been lifted.
Flowers will be accepted, or donations may be made in her honor to St. Anthony Catholic School, San Antonio, FL or to the Walter T. Plazewski Endowed Scholarship at Saint Leo University.
Expressions of sympathy may be sent to Very Rev. Leonard Plazewski and family, c/o Christ the King Catholic Church, 821 S. Dale Mabry Highway, Tampa, FL 33609.
++++++
May her soul and the souls of all the faithful departed, through the mercy of God, rest in peace.