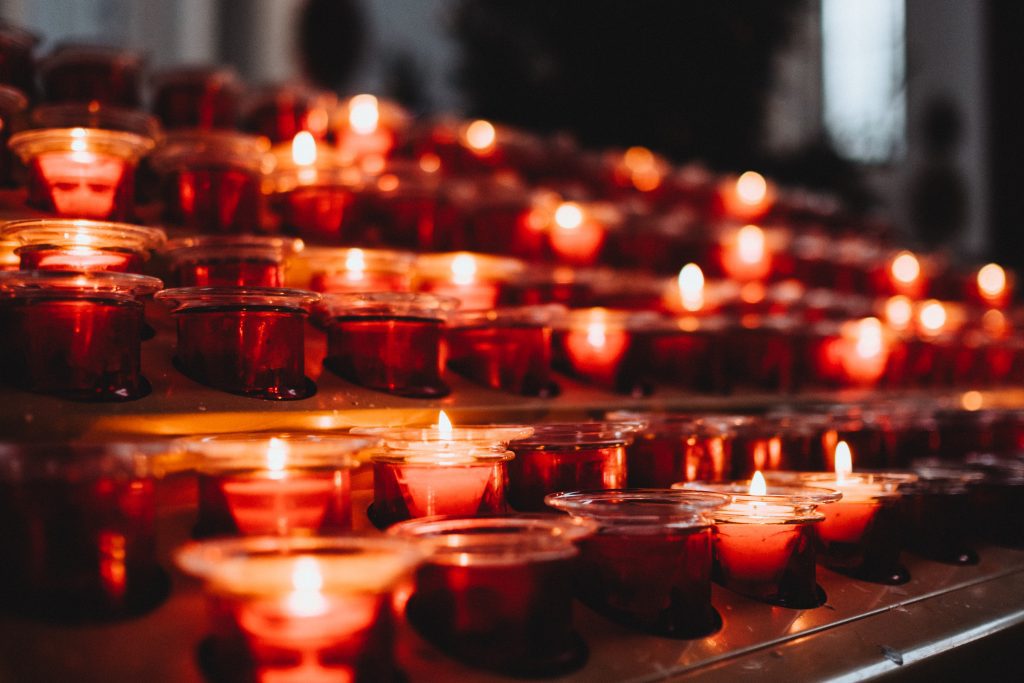 Mrs. Mary Lou Goldych, 84, of St. Petersburg, died Sunday, December 15, 2019.  Mrs. Goldych retired from the Diocese on July 2004. She worked as the Secretary of the Catholic Formation and Education Office from November 1995 until her retirement in 2004.
She was born on December 20, 1934, in Matawan, New Jersey, to Mary L. Shaw Hussey and William J. Hussey.
Survivors include her daughter, Nonie Creed of Maryland; stepchil- dren, Mark Goldych of Maine, Terry Goldych (Tara) of Alabama, Mary Gentilini (Wes) of New Jersey, Megan Huber (Al) of Alabama, Brian Goldych of Florida; 13 grandchildren, and four gre-at-grandchildren. She was preceded in death by her parents; husband, William J. Creed; husband, Paul Y. Goldych; son, William J. Creed Jr.; brothers, Timothy E. Hussey, Paul J. Hussey, Jay Hussey and sister, Helen Farrell. A private committal will be held at a later date.
Obituary at this link.
May her soul and the souls of all the faithful departed, through the mercy of God, rest in peace.