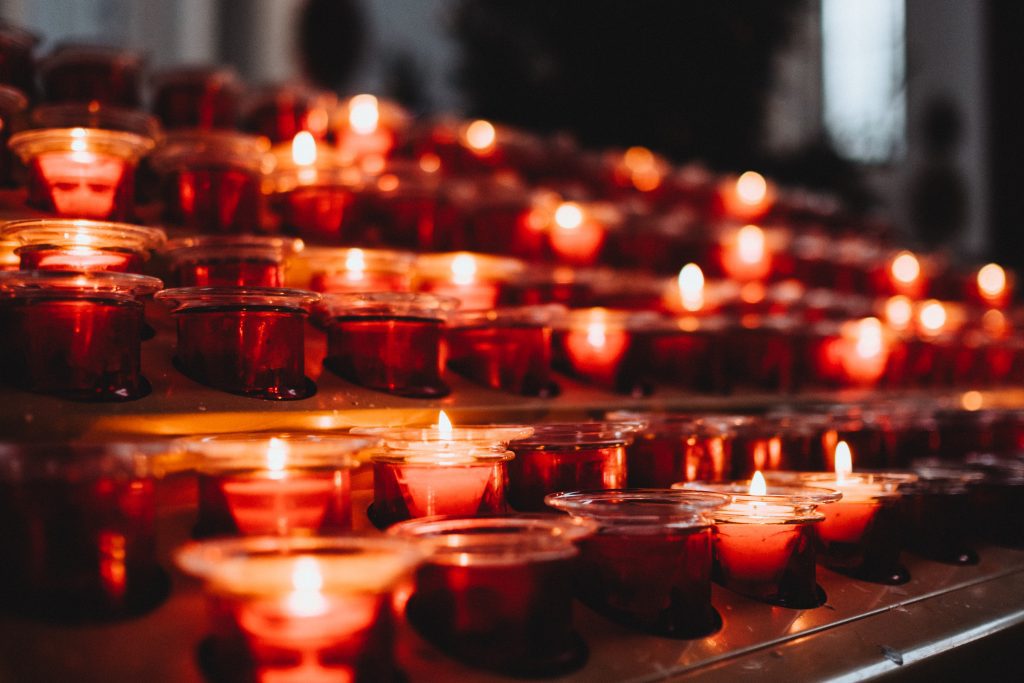 The Chancellor's Office has been informed that Mrs. Theresa (Terry) Pellegrino, 100, mother of Monsignor Joseph Pellegrino, Pastor of St. Ignatius of Antioch Parish, Tarpon Springs, passed away in the Lord on Palm Sunday, April 5, 2020, while under Hospice care in Palm Harbor.   
Mrs. Pellegrino is preceded in death by her loving husband Henry and is survived by her sons Michael Pellegrino and Monsignor Joseph Pellegrino.  She is remembered as a loving and caring wife and a wonderful mother, a deeply spiritual person, not just saying prayers but living her prayers.  A highlight of her life was the ordination of her son, Joseph, to the priesthood on April 16, 1977.  She participated in every aspect of his priesthood until the day of her death.  
After retiring to Florida in 1981, Mrs. Pellegrino and her husband, Henry were determined to stay active caring for people.  After Henry's death, she began volunteer work at Empath Care Hospice, in Palm Harbor.  Over the next fifteen years, she gave 7,500 hours to caring for those at the end of their lives.  On March 7, 2020 she received the highest award Hospice could give to a volunteer and was cheered by 600 people for having a life well lived. 
Due to the limitations resulting from the Corona Virus Pandemic, the initial services will be limited to close friends and will begin with a wake at Thomas Dobies Funeral Home, Tarpon Springs, on Tuesday. April 7 from 6:00-8:00 p.m.  Only ten people will be admitted at a time.  A Funeral Mass will be limited to her family members and closest friends, and will take place on Wednesday, April 8, 11:00 a.m. at St. Ignatius of Antioch Church, Tarpon Springs.   
A Memorial Mass for Mrs. Pellegrino will be scheduled for late June when, hopefully, the pandemic will have subsided and restrictions on gathering will be removed.  Clergy wishing to vest will be informed of the time and location once it has been determined.
Expressions of sympathy may be sent to Rev. Msgr. Joseph Pellegrino, c/o St. Ignatius of Antioch Catholic Church, 715 Orange Street, Tarpon Springs, FL  34689.
Please keep Mrs. Pellegrino's family and her many friends and fellow Hospice volunteers in your kind thoughts and prayers during this difficult time.
May her soul and the souls of all the faithful departed, through the mercy of God, rest in peace!