Msgr. Dee Celebrates 65 Years of Priestly Ministry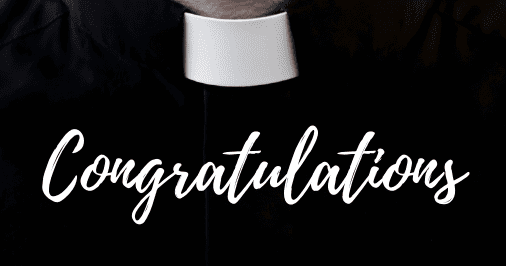 Congratulations to all of our priests who are celebrating milestone anniversaries this year! Rev. Msgr. Dacian Dee is one of the 21 who will be recognized at the Chrism Mass on Tuesday, March 30, 2021, at 11:30 a.m. The Chrism Mass is not open to the public due to social distancing requirements, but will be available to watch via livestream on our website, Facebook page or YouTube channel.
65 Years of Priestly Ministry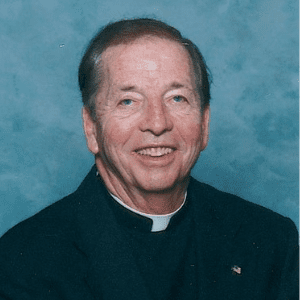 Rev. Msgr. Dacian Dee was born in Yonkers, New York and was ordained for the Capuchin Franciscan Order on June 24, 1956. After ordination, he continued his education and was awarded a Doctorate in Canon Law (J.C.D.) degree from the Catholic University of America, in Washington, D.C. in 1960. During his years with the Capuchins, he taught Canon Law, Moral Theology and Medical Ethics in New York. From 1970 to 1976, he served as Minister Provincial for his Province, after which he was appointed director of the Capuchin Mission Office. In 1982, Father Dee came to the Diocese of St. Petersburg, where he served as a Tribunal Judge, and later Judicial Vicar, an office which he held from 1987 to 2007. He was incardinated into our Diocese in 1984 and served in several parishes, including as pastor of St. Ignatius of Antioch Parish, Tarpon Springs; and St. Cecelia Parish, Clearwater. In 1999, he was appointed as Prelate of Honor of His Holiness by Pope John Paul II and was granted the honorary title of Monsignor. Currently, Monsignor Dee resides at St. Jerome Parish, Largo.