Msgr. Foynes Celebrates 60 Years of Priestly Ministry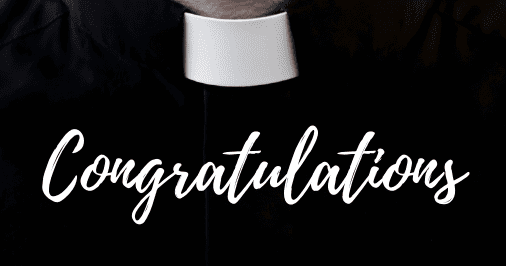 Congratulations to all of our priests who are celebrating milestone anniversaries this year! Rev. Msgr. James Aiden Foynes is one of the 21 who will be recognized at the Chrism Mass on Tuesday, March 30, 2021, at 11:30 a.m. The Chrism Mass is not open to the public due to social distancing requirements, but will be available to watch via livestream on our website, Facebook page or YouTube channel.
60 Years of Priestly Ministry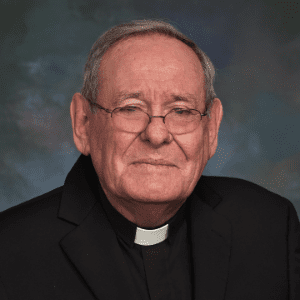 Rev. Msgr. James Aiden Foynes is a product of Ireland, the seventh of eight children. He was ordained in Kilkenny, Ireland on June 4, 1961, for the Diocese of St. Augustine. He became a priest of the Diocese of St. Petersburg after its establishment in 1968. His priestly ministry has included service as parochial vicar of St. Cecelia, Clearwater; Our Lady of Lourdes, Dunedin and Incarnation, Sarasota. He later served as pastor of Espiritu Santo, Safety Harbor and at Our Lady Queen of Peace, New Port Richey, before returning to St. Cecelia in 1993, where he served until his retirement in 2005. During his years of priestly ministry, Monsignor Foynes also taught at Cardinal Mooney High School, Sarasota, and later at Clearwater Central Catholic, where he was also president. He served on numerous diocesan boards and committees during his 44 years of active ministry. In August 1999, he was appointed as Prelate of Honor of His Holiness, by Pope John Paul II. In 2014, his brother priests honored him with the Father Luis de Cancer Award for Distinguished Priestly Service.