National March for Life is on January 24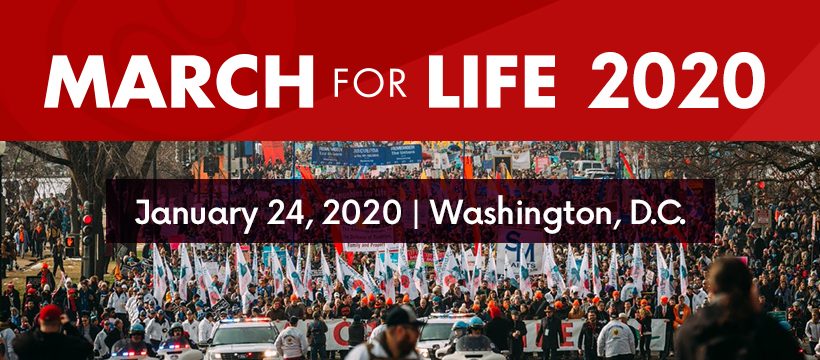 The Office of Youth and Young Adult Ministry of the Diocese of St. Petersburg is leading a pilgrimage of nearly 300 participants to the National March for Life on Friday, January 24th at the National Mall in Washington, D.C. There are 13 schools and parishes represented in this contingency. The National March for Life is a peaceful witness to lawmakers and the world that participants care about the lives of the unborn, as well as the moms and dads facing a crisis pregnancy. This is the seventh year Ryan Phelan is leading a group to D.C. and the movement has grown since starting out with 50 participants the first year.
The March for Life is the world's largest pro-life event that attracts more than 200,000 people. It first started in 1973 after the Supreme Court decision legalizing abortion. The theme this year is "Life Empowers: Pro-Life is Pro-Woman" Click here to read more about the National March for Life.
To follow local participation of the March for Life, follow the hashtag, #DOSPMarch4Life. Also, to view EWTN coverage of the National March for Life, click below.
Thursday, 01/23 AT 5:30 PM ET, CLOSING MASS OF THE NATIONAL PRAYER VIGIL FOR LIFE, Live Coverage of the Closing Mass of the National Prayer Vigil for Life from the Basilica of the National Shrine of the Immaculate Conception in Washington, DC.
Friday, 01/24 AT 7:30 AM ET, MARCH FOR LIFE, Live and complete coverage of the most important pro-life event of the year: the annual March For Life in Washington DC.