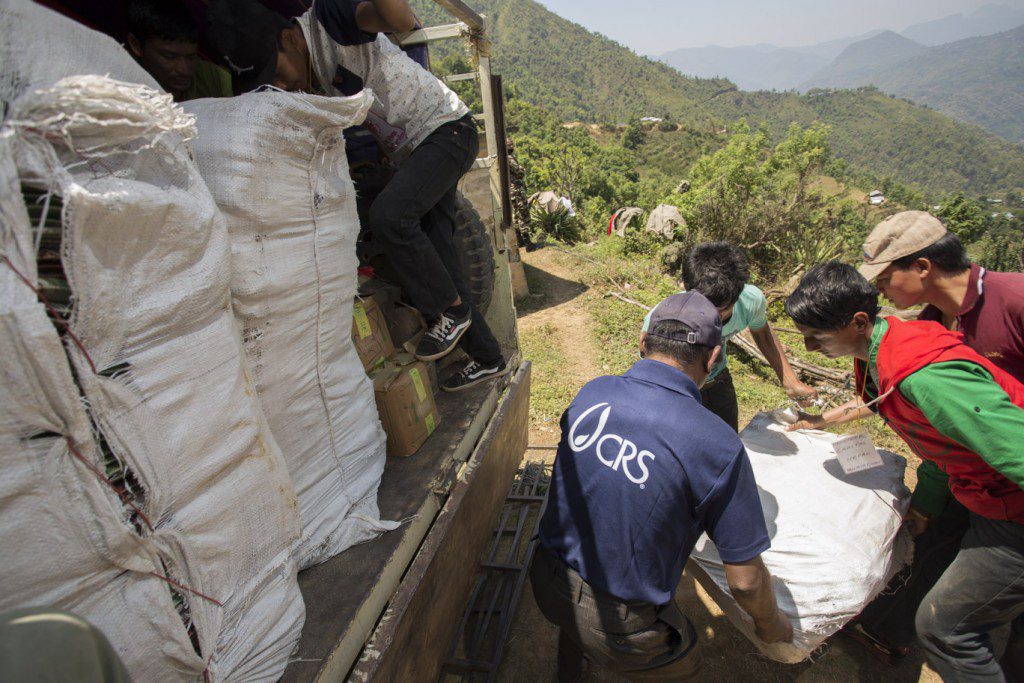 Catholic Relief Services (CRS) and their partner agency Caritas are responding to the 7.8-magnitude earthquake that struck Nepal just before noon on Saturday, May 2. The official death poll is over 5,000, with thousands more injured. Few outlying villages have been reached and widespread destruction, especially in hillside settlements, is feared. CRS has committed a minimum of $10 million to Nepal and is helping 15,000 families – 75,000 people – with emergency relief and will assist in rebuilding in the years to come. 
Bishop Lynch has asked the people of the Diocese of St. Petersburg to respond to the relief efforts. Special collections will be held at parishes throughout the diocese the weekends of May 2-3 and May 9-10. For the special collection, checks should be made payable to the parish for Earthquake in Nepal. Each parish will pass the funds along to the Office of Finance at the Pastoral Center. The Diocese will then forward all donations to Catholic Relief Services.
Thank you in advance for your generosity for our brothers and sisters in Nepal.
Updates about the CRS relief efforts
Prayer for Nepal (courtesy of CRS)