New Field House and Football Locker Room Facility Coming to Clearwater Central Catholic High School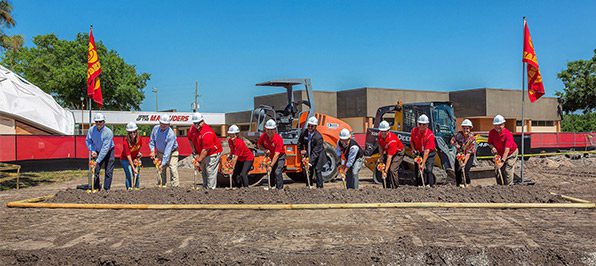 On April 11, 2018, ground was officially broken for the new field house and football locker room facility at Clearwater Central Catholic High School. The building will be completed about halfway through the 2018-19 Marauder football season, with an estimated completion date of October 2018. The new structure will be alongside the current football field and track. This facility will create additional locker rooms for the football team, athletic offices, public restrooms, equipment storage, concessions, and classroom space with media equipment available to all Marauder athletic teams.
Click on the photos below to to see more photos from the groundbreaking.