New Video Series Inspires Catholics to be Ambassadors for Christ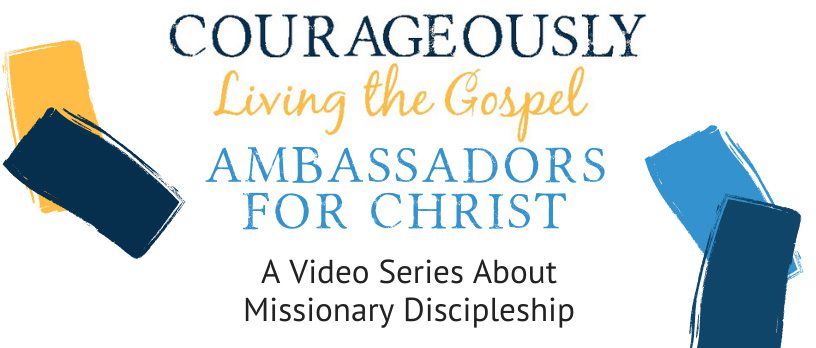 The Diocese of St. Petersburg Office of Communications has produced a video series to help local churches equip individuals as missionary disciples, one of the goals of Courageously Living the Gospel.
The video series begins with an introduction by Bishop Gregory Parkes sharing information on evangelization. All Catholics are called by their baptism to be disciples and to share their faith. This is why the videos feature narrators who represent the faithful from many walks of life. The videos are also in Spanish and those are narrated by Father Carlos Rojas.
The mission of evangelization is even more important today as the face of God is disappearing from some of our institutions, our communities and most sadly, our families. God is counting on the faithful to bring his message of hope, mercy and love to the world as His ambassadors.
The videos highlight the importance of receiving Christ's love through prayer and worship, sharing Christ's love through hospitality and being Christ's love through advocacy and service. Reflection questions have also been provided to help individuals and small groups explore how they are fulfilling their mission to go and make disciples.
The teachings in the video are found in "Go and Make Disciples: A National Plan and Strategy for Catholic Evangelization in the United States," which was written by the United States Conference of Catholic Bishops.
To see the videos and to access the scripts and reflection questions, visit www.dosp.org/missionarydisciples.