Notre Dame Honors Our Law Enforcement Officers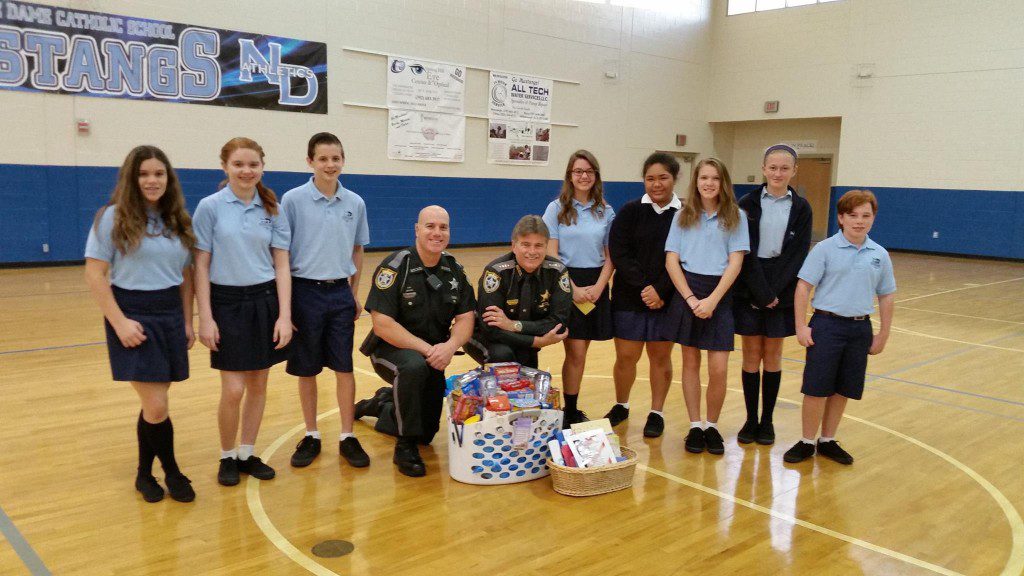 Shared from the Hernando County Sheriff's Office's October 23 post on Facebook:
This morning, Sheriff Nienhuis and Deputy Derek Origon were invited to Notre Dame Catholic School located at 1095 Commercial Way in Spring Hill for a presentati…on.
Mrs. Florence Buono, the Principal of the Notre Dame, extended the invitation so the students could offer a presentation of handmade cards, letters, and pictures as well as a large basket of snacks that they put together for our law enforcement officers.
The children wanted to honor and thank our law enforcement officers for all they do in our community.
Sheriff Al Nienhuis and the men and women at the Hernando County Sheriff's Office would like to extend a heartfelt THANK YOU to Mrs. Buono and to the students and staff at Notre Dame Catholic School.