Nurturing the Domestic Church During COVID-19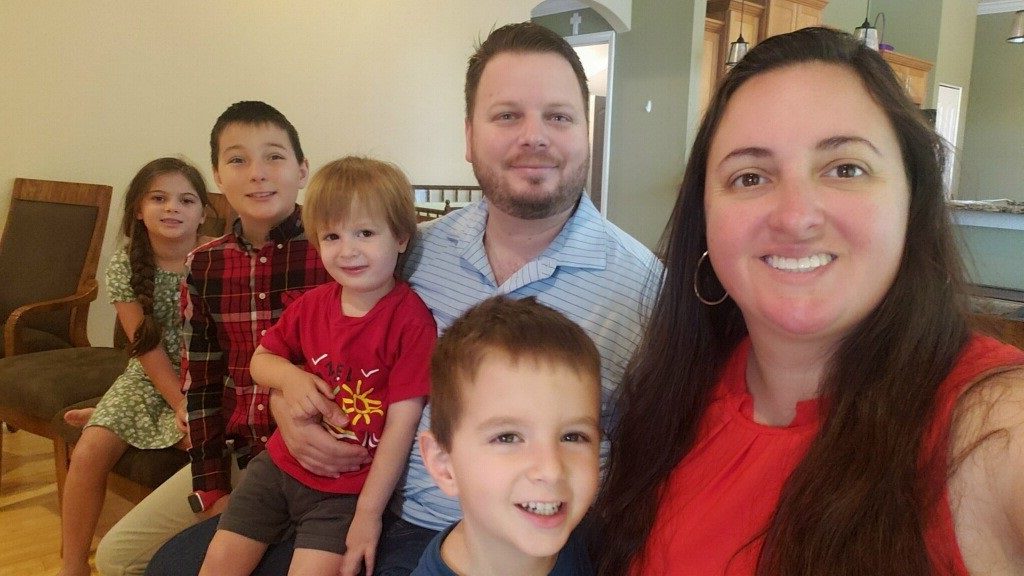 Susana Caruso has been a parishioner at Our Lady of the Rosary in Land O' Lakes for 11 years. Since she and her family are unable to physically go to church because of the pandemic, she has embraced the call to nurture the domestic church.
What is the domestic church? In a 1995 homily, Pope John Paul II shared, "Catholic parents must learn to form their family as a domestic church, a church in the home as it were, where God is honored, his law is respected, prayer is a normal event, virtue is transmitted by word and example, and everyone shares the hopes, the problems and sufferings of everyone else."
In a time such as this, when many of us are unable to go to Mass or receive the sacraments, the call to build the domestic church has never been so important.
Susana noted, "It's important to know that we may not have access to the building itself but the church was never a building anyway. The church is the Body of Christ and is still very much a part of our lives. I don't want my kids to believe that if they don't have access to the church they don't have access to God."
Often, a child's first experience of God is within their home and their family. Building a child's life on the foundation of Christ is invaluable to the continuation of their faith journey. Especially now, when attending faith formation or youth ministry events at church is not an option, the parent's call to form their children is more imperative than ever.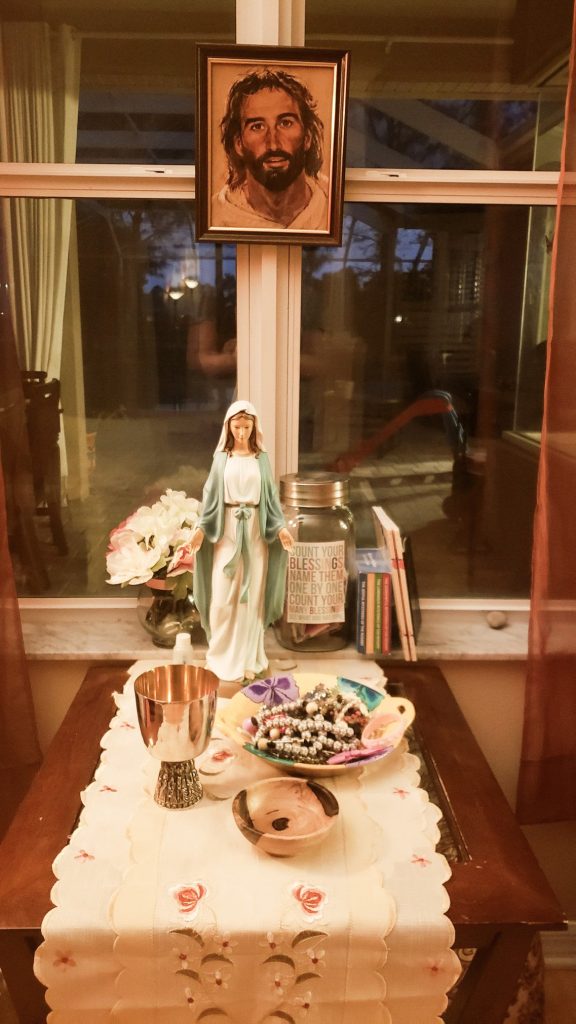 Creating "a church in the home" is not an unachievable task. In fact, Susana shares, it has been easier to have church at home while in quarantine than when not isolated.
"I feel like it's more challenging to live the domestic church when our schedules are busy and everyone is going in a million different directions. It's easy to forget when you're in the hustle and bustle. Right now, it has been a blessing because we have the time to just focus and we have the need and the desire because we're going through something challenging," she said.
There are many practical ways for families to build a church at home. An important one is attending Mass via live stream each week.
"We are making it a point to not attend Mass sitting on the couch in our pajamas but we get dressed for church and bring in the dining room table chairs and set them up so nobody is lounging. Everybody has missals they use, for me my Mass journal and the kids the MagnifiKid," Susana said.
Other ways to create a church in the home include:
Pray daily as a family
Read the Daily Mass readings together and discuss
Create a domestic shrine as a center of prayer
Stay connected to your parish via social media and other communication channels
Gather together for meals
Now, more than ever, our church needs us to keep the faith, our children included.
For more tools on how to build your domestic church, visit the USCCB's list of tips here.
Article by Megan MacElroy