Obituaries ~ December 3, 2018
Let us keep the souls and the families of the faithful departed in our prayers:
Sr. Patricia (Pat) Haley, S.C.N.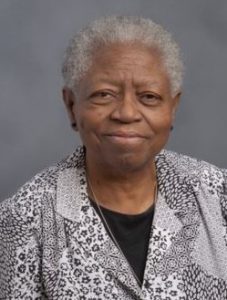 Word has been received of the death of Sister Pat Haley, SCN, at her Motherhouse in Nazareth, KY, on November 27, 2018.  Sr. Pat ministered here in the Diocese of St. Petersburg in pastoral/social ministry for many years, until 2011 when she returned to her Motherhouse.
A professed religious Sister of Charity of Nazareth for 52 years, Sister Pat was a founding member of the National Black Sisters' Conference, and she continued to be a vital and inspirational member of that Conference until her death.  Throughout her ministerial life she attended especially to the African American community, serving with her gift of spirit, her dynamism and her gift of song.
The funeral liturgy for Sister Pat will take place in Nazareth, KY, at St. Vincent de Paul Church, on Wednesday, December 5th, with burial to follow at Nazareth Cemetery.
---
Sister M. Jamesann McCue, I.H.M.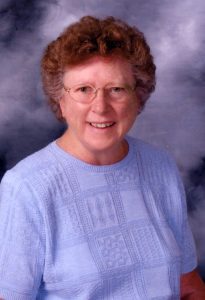 Sister M. Jamesann McCue, IHM, of the Sisters, Servants of the Immaculate Heart of Mary died on Monday, November 26, 2018, at Our Lady of Peace Residence in Scranton.
She was born on August 15, 1928 in New York, NY and given the name Mary. She was the daughter of the late James and Anna Bennett McCue. She entered the IHM Congregation on September 7, 1952 and made her temporary profession of vows on August 3, 1955 and her final profession of vows on August 3, 1958.
Sister Jamesann served as a teacher at many schools. Locally she served at St. Raphael Elementary School in St. Petersburg, FL, from 1970 to 1977.  She also served as an assistant in the IHM Business Office assistant at the IHM Center in Scranton, PA, from 1987 to 1996; and pastoral care coordinator at Holy Family Parish in St. Petersburg, FL, from 1996 to 2006.  From 2006 until the time of her death, Sister Jamesann was a prayer minister at Holy Family Convent in St. Petersburg, FL and later at Our Lady of Peace Residence in Scranton.
The funeral Mass was on November 30th at Our Lady of Peace Residence, in Scranton, followed by Interment at St. Catherine's Cemetery in Moscow, PA.
Memorial contributions may be made to support the retired IHM Sisters c/o the IHM Sisters Retirement Fund, IHM Center, 2300 Adams Avenue, Scranton, PA 18509.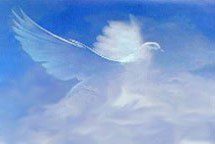 May their souls and the souls of all the faithful departed, through the mercy of God, rest in peace.