Obituaries ~ February 19, 2019

Let us keep the souls and the families of the faithful departed in our prayers:
Rev. Msgr. James C. Lara
Monsignor James Carreras Lara, 84, passed away on Thursday, February 14, 2019, from a sudden heart attack while in the hospital near his home in Spain.  Monsignor "Jaime" Lara was ordained for the Diocese of Toledo, Spain, where worked for two years before being sent as a "missionary priest" to the rapidly-growing Diocese of St. Augustine in 1959. There, he was appointed as Associate Pastor of St. Paul Parish, Jacksonville Beach, while also teaching at nearby Bishop Kenny High School. He subsequently served the parish communities of Christ the King, Jacksonville Beach and Assumption, Jacksonville as Associate Pastor and in 1967, was appointed Pastor of Blessed Trinity Parish, Jacksonville.
In 1968, Monsignor Lara was assigned to Blessed Sacrament Parish, Tampa, in what was the newly-established Diocese of St. Petersburg, where he would soon be incardinated. He would remain at Blessed Sacrament for one year before being transferred to the developing community of Brandon, faithfully serving as Pastor of Nativity Parish for 30 years until his retirement on July 1, 1999. It was during those three decades that the parish witnessed exponential growth. In August 1999, at the request of Bishop Robert Lynch, Pope St. John Paul II bestowed the honorary title of "Monsignor" upon Lara and ten other priests of the diocese.
A Funeral Mass was held earlier today, February 15, 2019, at San Andres Apostol Church in
Miguel Esteban, Toledo, Spain. Monsignor Lara will be buried nearby in Miguel Esteban.
Locally, a Memorial Mass will be held on Saturday, February 23, 2019, 11:00 a.m. at Nativity Catholic Church, 705 E. Brandon Boulevard, Brandon, FL 33511. Clergy wishing to vest are invited to bring an alb and white stole.
Complete obituary here.
---
Matthew Boyle
The Chancellor's Office received word that Mr. Matthew Boyle, 30, passed away suddenly early Wednesday morning, February 13, 2019, in Vail, Colorado. Mr. Boyle is the brother of Reverend Ryan Boyle, former Parochial Vicar of Holy Family Parish, St. Petersburg, who currently serves with the Archdiocese for the Military Services, U.S.A. at Minot Air Force Base, North Dakota. The cause of Mr. Boyle's death is currently unknown.

All funeral services will be held locally and are as follows:
Visitation:
Wednesday, February 20, 2019, 7:00 to 9:00 p.m.
Serenity Meadows Funeral Home
6919 Providence Road, Riverview, FL
Vigil Service will also be held.
Funeral Mass:
Thursday, February 21, 2019, 11:00 a.m.
Holy Family Catholic Church
200 78th Avenue N.E., St. Petersburg, FL
Burial will follow immediately at Calvary Catholic Cemetery, 5233 118th Avenue N., Clearwater.
Expressions of sympathy may be sent to Rev. Ryan Boyle and Family, c/o Chancellor's Office, P.O. Box 40200, St. Petersburg, FL 33743-0200.
Complete obituary here.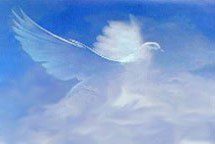 May their souls and the souls of all the faithful departed
by the Mercy of God, rest in peace!