Obituaries ~ February 5, 2018

Let us keep the souls and the families of the faithful departed in our prayers:
Reverend Colman McGarril, T.O.R.
Father McGarril, T.O.R., 91, a priest of the Third Order Regular Franciscans of the Province of the Most Sacred Heart of Jesus, passed away on Tuesday, January 30, 2018, at Garvey Manor Nursing Home, in Hollidaysburg, Pennsylvania, following a brief illness.
Father McGarril served as St. Patrick Parish, Tampa, as Parochial Vicar and Pastor (1988-2008).  A Memorial Mass will be held on Saturday, February 10, 1:00 PM at St. Patrick Parish, 4518 S. Manhattan Ave., Tampa.
See Obituary
---
Mary Frances Olson
April 4, 1934 – January 27, 2018
Mary Olson, 83, passed away on January 27, 2018 at home under hospice care.  Mary had a long career as a Director of Religious Education at three Tampa area Catholic churches, St. Mary's, Corpus Christi and St. Timothy's.  She retired from St. Timothy's in 2001 and continued to volunteer in numerous programs.
A celebration of life for Mary Olson was be held on Friday, February 2 at St. Timothy Parish, Lutz.
See Obituary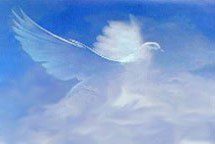 "Well done, good and faithful servant." ~ Mt. 25:23
May their souls and the souls of all the faithful departed by the mercy of God, rest in peace.