Obituaries ~ January 29, 2018
Let us keep the souls and the families of the faithful departed in our prayers:
Mr. Scott Dornquast, father of Rev. Steven (Chuck) Dornquast, Parochial Vicar, St. Lawrence Parish
See obituary at this link.
---
Mr. John Ryan, father of Rev. Stephen C. Ryan, S.D.B., Director of Mary Help of Christians Center, Tampa
See obituary at this link.
---
Mr. Eric Walden, Business Manager at Corpus Christi Parish
Word reached the Chancellor's Office that Mr. Eric Walden, long time parishioner and Business Manager of Corpus Christi Parish, Temple Terrace, passed away on January 25, 2018, after a long battle with leukemia.   He retired from the University of South Florida where he held the position of Treasurer for many years.  He is survived by his wife Dee, several children and grandchildren.  The Funeral Mass will be at Corpus Christi on Wednesday, January 31 at 11:30 a.m., preceded by Visitation at Corpus Christi Church from 10:30 a.m. until 11:30 a.m.
---
Deacon William (Bill) Mahood
Deacon Mahood, 78, passed away in the Lord on Sunday, January 28, 2018, while under Hospice care, following a lengthy illness.  He was ordained for the Diocese of St. Petersburg on June 28, 1997.  Deacon Mahood is survived by his wife, Patricia, daughters Elizabeth Eschenfelder and Kathleen Robinson, seven grandchildren and many other extended family members and loved ones. All funeral arrangements will take place at St. Jerome Catholic Church, 10895 Hamlin Blvd., Largo, with visitation on Thursday, February 1, from 4:00 to 6:00 p.m. and a Funeral Mass on Friday, February 2, at 1:00 p.m.
---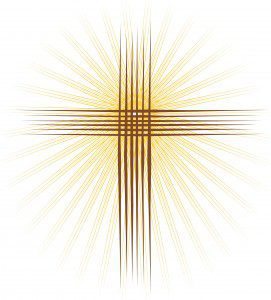 May their souls and the souls of all the faithful departed by the Mercy of God, rest in peace.