Obituaries ~ July 29, 2019

Let us keep the souls and the families of the faithful departed in our prayers:
Reverend James F. Toal, O.F.M.
June 7, 1932 – July 24, 2019
The Chancellor's Office has been informed of the death of Reverend James F. Toal, O.F.M., 87, on Wednesday, July 24, 2019, at Bon Secours Maria Manor, St. Petersburg. Before being transferred to Bon Secours, Father Toal had lived at St. Anthony Friary, St. Petersburg in retirement since 2015 and from 2008 to 2014 as Guardian (local superior).
Father Toal was a native of New York City.  From 1952 to 1973, he was a member of the Franciscan Brothers of Brooklyn, a Third Order Regular community, where he was known as Brother Fabian Toal, O.S.F. He also served as principal of St. Francis Prep School and Bishop Ford High School, both in Brooklyn. Father Toal was received into the Order of Friars Minor in 1974 and was ordained to the priesthood on December 6, 1975. Most of his 43 years of priestly ministry was spent in the field of education. He served as Executive Vice-President of St. Bonaventure University, Allegany, NY (1976-1983), President of Quincy University, Quincy, IL (1983-1997) and Vice-President of Siena College, Loudonville, NY (1997-2008). In addition, he was a tenured professor at St. Bonaventure and Quincy universities. He also spent one year as Parochial Vicar of St. Francis Parish, Triangle, VA (2014-2015) before his return to St. Petersburg.
Funeral services were held today, Monday, July 29, 2019 at St. Mary Our Lady of Grace Church, St. Petersburg.  Burial at Calvary Catholic Cemetery, Clearwater.
Surviving family members include Father Toal's sister Phyllis Dircks of Huntington, NY, and a brother, Lawrence Toal of New York City. Please keep them and the entire Franciscan community in your kind thoughts and prayers, as they recall with fondness the life of their beloved brother.
---
Sister Mildred Gelis, OSB
Sister Mildred Gelis, OSB, age 94, of Dade City and a member of the Benedictine Sisters of Florida, passed into eternal life on July 26, 2019.  Born to Lodo Ann and Jean Gelis on June 28, 1925, Sister grew-up in Slidell, LA.  Predeceased by her three siblings, Sister Mildred is survived by her Benedictine Sisters community and several nieces and nephews, including Michael and Cynthia Lewis.
She was a retired teacher. She studied at Mt. Scholastica College in Atchison, Kansas, Loyola University in New Orleans, and did graduate work in Theology at St. John's University Collegeville, Minnesota. She is survived by many close friends.
Vigil Prayer Service will be held Friday, August 2, 2019 at 7:00 pm, Holy Name Monastery (12138 Wichers Road, St. Leo, FL). Mass of the Resurrection will be celebrated at Holy Name Monastery on Saturday, August 3rd at 10 a.m.
In lieu of flowers, kindly direct donations in Sister Mildred's memory to Benedictine Sisters of Florida, PO Box 2450, St. Leo, FL 33574; www.benedictinesistersoffl.org.  Complete obituary at this link:  https://bit.ly/2KbaCsZ.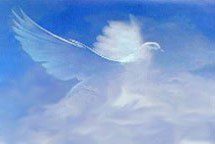 "I have competed well; I have finished the race;
I have kept the faith."
~ 2 Timothy 4:7
May they rest in peace!