Obituaries ~ March 6, 2017

Let us keep the souls and the families of the faithful departed in our prayers:
Reverend Francis Oman, I.C.
Father Francis Mary Oman, IC, 87, died on Saturday, February 25, 2017, at Rosmini House in West Peoria.  Father Oman  was born on May 15, 1929, in Dublin, Ireland.  He served as Parochial Vicar of St. Theresa Parish, Spring Hill, from 1999-2008.
Funeral Mass for Father Francis Oman will be Monday, March 6, 2017 at Corpus Christi Catholic Church. The Rev. William T. Miller will officiate. Burial will follow at St. Joseph's Cemetery in Galesburg.
---
Deacon Glenn Pickart
Deacon Pickart, 84, passed away on Monday, February 27, 2017, following a lengthy battle with Alzheimer's disease.  Deacon Pickart was ordained for the Diocese of St. Petersburg on May 2, 1987 and actively served at Most Holy Name of Jesus Parish, Gulfport for over 25 years.  He is survived by his wife of 62 years, Mary, along with four children, nine grandchildren, ten great-grandchildren, two siblings, and many extended family members and friends.  A Funeral Mass will be held on Saturday, March 25, 10:00 a.m. at Most Holy Name of Jesus Catholic Church, 5800 15th Avenue S., St. Petersburg.  Burial will take place on Monday, March 27, 10:00 a.m. at Calvary Catholic Cemetery.
---
Regina Tighe
Word reached our offices that Mrs. Regina Tighe, former teacher, has passed away on February 10, 2017 at Bon Secours.  She taught at the Cathedral School of St. Jude and retired from Holy Family School. Her passion in life was teaching and she was very devoted to her many students.
A Funeral Mass will be held March 24 at 1:30 pm Holy Family Church, 200 78th Ave. NE, St. Petersburg. In lieu of flowers, memorial donations in Regina's memory may be made to Holy Family School, 250 78th NE Ave., St. Petersburg.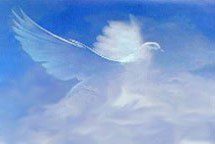 May their souls and the souls of all the faithful departed through the mercy of God rest in peace.